16 February – 29 May 2023
Fondation Custodia, Paris
17 June 2023 – 17 September 2023
Almost everyone knows Johannes Vermeer's quiet interiors and that little street he painted, but few people know that artist Jacobus Vrel (active c. 1640-1660) was already producing scenes of this kind before the paint was dry on Vermeer's first masterpiece. The Mauritshuis shares the story of this mysterious painter in Vrel – Forerunner of Vermeer.
The exhibition will tell the story of how Vrel was rediscovered in the 19th and early 20th century using a selection of his finest works. Two extraordinary paintings from the famous Kunsthistorisches Museum in Vienna will be coming to The Hague. One is Woman at the Window (1654), the only dated work by Vrel.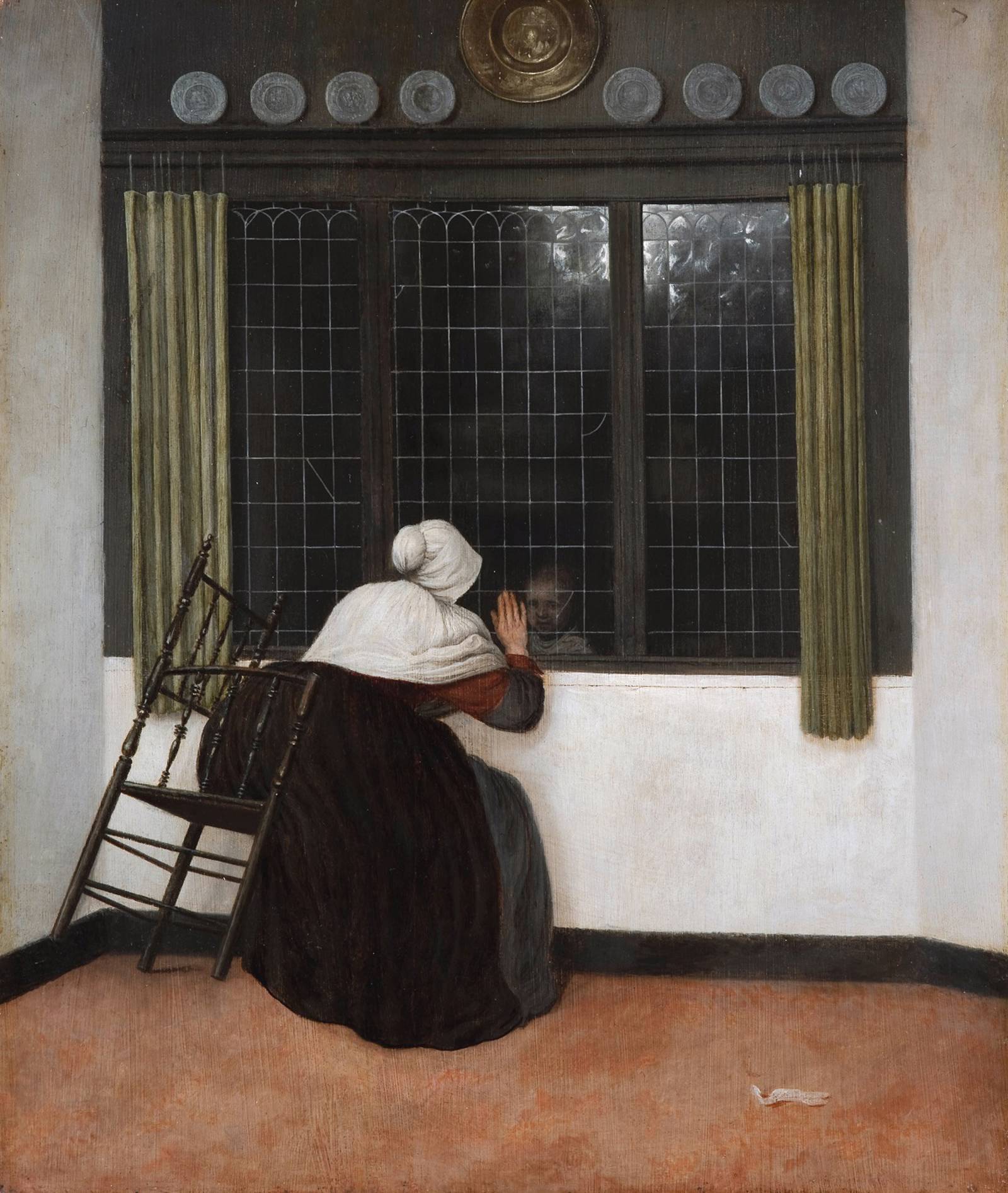 Image: Jacobus Vrel, A Seated Woman Looking at a Child through a Window. Paris, Fondation Custodia, Frits Lugt Collection.
Forerunner of Vermeer
Johannes Vermeer and Jacobus Vrel depicted the same subjects, as well as sharing the same initials: JV. For a long time, some paintings by Vrel were actually attributed to Johannes Vermeer. There have even been cases of full signatures by Jacobus Vrel being turned into forged Vermeer signatures. Two works in the exhibition – Street Scene with a Bakery by the Town Wall, Probably Waterstraat in Zwolle from Hamburger Kunsthalle and Old Woman Reading, with a Boy behind the Window, now part of a private collection – were purchased in 1888 as 'Vermeers'.