Alte Pinakothek, Munich
17 April to 21 July 2019

What a shock it must have been for Hendrick ter Brugghen, Gerard van Honthorst, and Dirck van Baburen, three young painters from Utrecht, when they encountered the breathtaking and unorthodox paintings of Caravaggio for the first time in Rome. Described as 'miraculous things' his works were marked by an innovative realism, striking drama, and mysterious lighting and were to influence the style of many artists from Italy, France, Spain and the Netherlands.
The exhibition, developed in collaboration with the Centraal Museum in Utrecht, shows over 70 of the most beautiful and important works of the leading 'Caravaggisti', including paintings by Bartolomeo Manfredi, Jusepe de Ribera, and Valentin de Boulogne and Caravaggio himself.
Artists
In 1600, Rome was the cultural centre of the world. The growing metropolis attracted artists and architects from all over Europe. Among them were the painters from Utrecht, Hendrick ter Brugghen, Gerard van Honthorst, and Dirck van Baburen. They studied the art of antiquity in the city as well as masterpieces of the Renaissance.

However, their main interest was in the revolutionary innovations in the painting of their times, including, in particular, those of Michelangelo Merisi, known as Caravaggio. Caravaggio was regarded as an impassioned hothead who brought about radical change in painting with new pictorial themes, realism of a kind that had never been known before, and strong contrasts between light and dark.

The many artists that flocked to Rome from all points of the compass came from a variety of cultural backgrounds. They had trained under different masters, in disparate styles and had their own personal goals and expectations of their time abroad. A total of 17 artists who sought fortune and success in Rome, and went about doing so in quite different ways, are represented at the exhibition.
In the exhibition:
Michelangelo Merisi, called Caravaggio (1571 - 1610), Medusa, called Medusa Murtola, 1597. Canvas on panel, diameter 44.68 cm. Private collection.
Michelangelo Merisi, gen. Caravaggio, The Fortune Teller, c. 1595/96, © Musei Capitolini, Pinacoteca, Rome
Valentin de Boulogne, David with the Head of Goliath and Two Soldiers, 1620/22, © Museo Nacionial Thyssen-Bornemisza, Madrid
Orazio Gentileschi, David and Goliath, c. 1605/07, © National Gallery of Ireland, Dublin
David and Goliath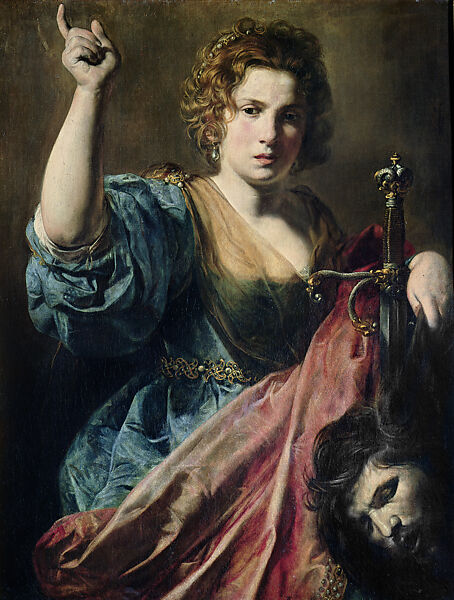 Valentin de Boulogne, Judith with the Head of Holofernes, c. 1625/28, © Musée des Augustins, Toulouse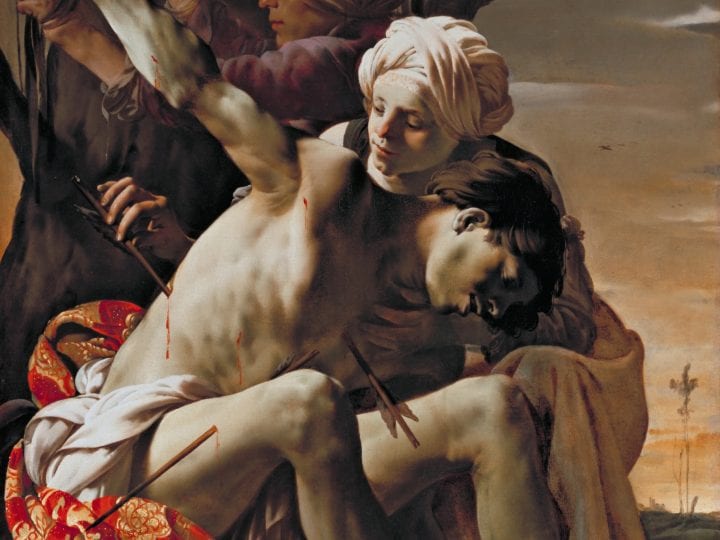 Hendrick ter Brugghen, St Sebastian Tended by Irene, 1625, © Allen Memorial Art Museum, Oberlin College, R. T. Miller, Jr. Fund, Oberlin, Ohio
Michelangelo Merisi, gen. Caravaggio, St Jerome Meditating, 1605/06, © Museu de Montserrat, Montserrat
Gerard van Honthorst, The Liberation of St Peter, c. 1616/18, © Staatliche Museen zu Berlin, Gemäldegalerie, Berlin
Hendrick ter Brugghen, The Mocking of Christ, c. 1625, © Musée des Beaux-Arts de Rennes, Rennes, on loan from the Musée de l'Assistance Publique, Paris
Giovanni Antonio Galli, gen. Lo Spadarino, Christ Displaying his Wounds, c. 1625/35, © Perth Museum and Art Gallery, Perth and Kinross Council Scotland
Gerard van Honthorst, The Procuress, 1625 © Centraal Museum, Utrecht
Catalogue
A comprehensive catalogue
in German and English editions will be published to accompany the exhibition. The contributions shed light on the world of Utrecht Caravaggists and show how individually the young painters deal with the model of Caravaggio and thereby develop their very own style.
Hirmer Verlag, 34,90 euros, 304 pages with 330 colour illustrations, edited by Bernd Ebert and Liesbeth M. Helmus
Also see: