"Gems of Impressionism" at the Museo Dell'Ara Pacis, Rome 23 October 2013 - 23 February 2014
Rome is the only European city to host for the first time an exhibition of the masterpieces of the Impressionist and Post Impressionist collection of the National Gallery of Art in Washington. The next stops on the tour will be the Palace of the Legion of Honor of Fine Arts Museums of San Francisco (California), the McNay Art Museum in San Antonio (Texas), the Mitsubishi Ichigokan Museum in Tokyo (Japan) and the Seattle Art Museum (State of Washington).
Towards the end of the 19220s, the American banker, businessman, industrialist, Andrew W. Mellon, started what would become one of the most important art collections in the world, with the ambition to embrace the best of European art from the Middle Ages to the eighteenth century. After his death in 1937, his offspring (Paul and Ailsa) carried on his legacy, cultivating the same passion of his father, enriching what is now known as the Mellon Collection, which is kept as a result of a donation, at the National Gallery of Art in Washington.
French artists in general and the Impressionists and Post-Impressionists in particular, have always had a great importance in the Mellon collection, not surprisingly it includes some of the most precious masterpieces of the period.
In the exhibition:

Flowers Beds at Holland by Vincent Van Gogh




Battle of Love by Paul Cezanne




Portrait of Claude Monet by Auguste Renoir




Orchard in Bloom by Camille Pissaro




Beach Scene at Trouville by Eugene Boudin





Claude Monet The Road Bridge at Argenteuil 1874




Henri de Toulouse-Lautrec Carmen Gaudin 1885




Auguste Renoir Madame Monet and her son 1874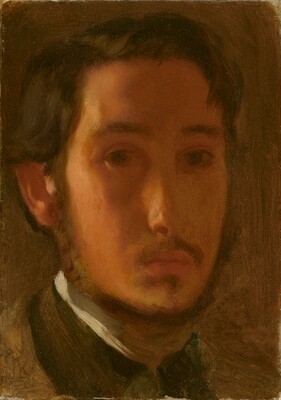 Edgar Degas Self-portrait c. 1857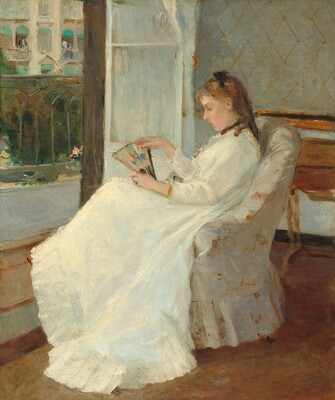 Berthe Morisot The Artists Sister At A Window 1869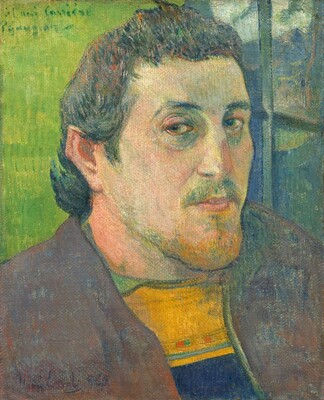 Paul Gauguin Self-portrait dedicated to Carrière 1888 or 1889




Georges Seurat. Study for "La Grande Jatte", 1884-1885,




Edgar Degas. Horses in a Meadow,




Edgar Degas. Before the Race,1871-1872,




Édouard Manet. At the Races c. 1875,




Édouard Vuillard. Child Wearing A Red Scarf




Édouard Manet. Still life with Oysters 1862