Heather James Fine Art
Heather James Fine Art is offering (March 2016) a selection of paintings by Fernando Botero.
Colombian artist Fernando Botero, best known for his voluptuously rotund human figures, took an early interest in his artistic forbearers – strands of early modernists, Latin American mural painters, and even elements of the German Expressionist movement appear in Botero's paintings, certainly influenced by his travels to Madrid, Paris, Florence, and eventually settling in Mexico City.
Two still life paintings are included in the exhibition,
Fernando Botero
Still Life Oranges
oil on canvas
67 x 77 1/2 in.
1989
one of oranges that was painted in 1989,
Fernando Botero
Still Life
oil on canvas
64 x 76 3/4 in.
1974
and the other a bounty of citrus alongside serving tins dated to 1974.
These works are monumental in scale, around 65 x 75 inches, and reflect the artist's exploration and reworking of a traditional genre – Botero's still lifes are at once familiar to the spherical fruit and slanted tables of Cezanne, as it is uniquely his own in the smooth, rounded edges and exaggerated volume of the citrus and tins. These canvases are radiant and truly envelop the viewer.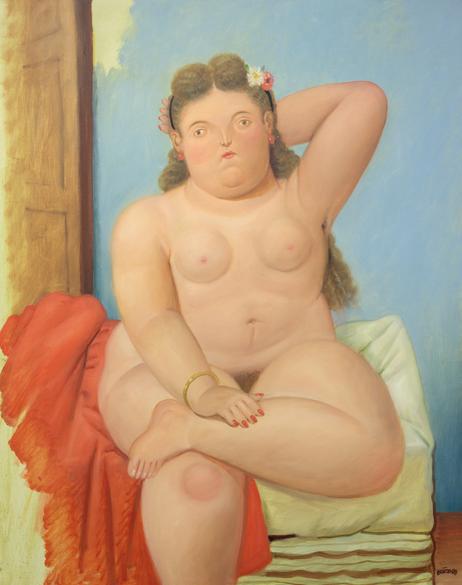 Botero's
Seated Nude
evokes neoclassical portraiture generally, such as the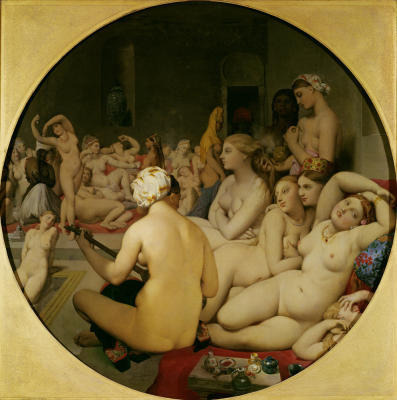 The Turkish Bath
of Ingres,
and Picasso's neoclassicism in particular. The smooth voluptuousness and monumentality of the seated nude within the frame and the soft pastel palette remind the viewer of Picasso's bathers.
Together, these paintings highlight the artist's unique style and his indebtedness to art historical precedents.

Christie's Latin American Art 20 - 21 November 2015
Christie's offered a selection of important works by one of Latin America's most celebrated and cherished modern masters,
Fernando Botero
. With an international career spanning six decades, Botero is one of the most distinguished and sought after artists of his generation. Today, he is recognized throughout the world for his singular style that consistently blurs the boundaries between reality and fiction, and his ubiquitous rotund figures that reflect his witty approach to the history of art and visual representation.
Christie's
Latin American Sale
(November 20-21) and
Latin American Online Sale
(16 November 16 – 2 December) feature 26 exceptional works by Fernando Botero, including paintings, sculptures and drawings. Traditional subjects such as portraits, landscapes and still lifes are well represented in this season's curated offerings, which includes monumental-sized paintings such as
Man
and
The Tree
as well as intimate studies of oranges, cherries and onions. An impressive selection of sculptures of animals, human figures and mythological subjects, including
The Rape of Europa
and
Man on a Horse
, complete the sale.
At once satirical and humorous, yet also brilliantly earnest and replete with wonderment and abandon, Botero's oeuvre depicts a vision of the world that is simultaneously familiar, uncanny, and imbued with a baroque sense of exuberance and
joie de vivre
.