The Philadelphia Museum of Art has announced that its collection has been enriched by the bequest of more than fifty works of American art from the late philanthropist and art collector Daniel W. Dietrich II. Additionally, the Museum has received an endowment gift of $10 million from Mr. Dietrich's charitable funds that will support a broad range of initiatives in the field of contemporary art.
The collection is rich in works by contemporary artists such as Cy Twombly, Philip Guston, Agnes Martin, Eva Hesse, and Paul Thek, and by other major twentieth-century American artists, among them Edward Hopper, Charles Demuth, Marsden Hartley, and Horace Pippin. Mr. Dietrich was also a lifelong admirer of the nineteenth-century Philadelphia realist Thomas Eakins and bequeathed to the Museum a major portrait by Eakins as well as photographs, drawings, and a large cache of Eakins-related archival materials.
The works in the Dietrich bequest wonderfully complement the Museum's holdings of nineteenth-century, modern, and contemporary art. It includes two important works by Cy Twombly: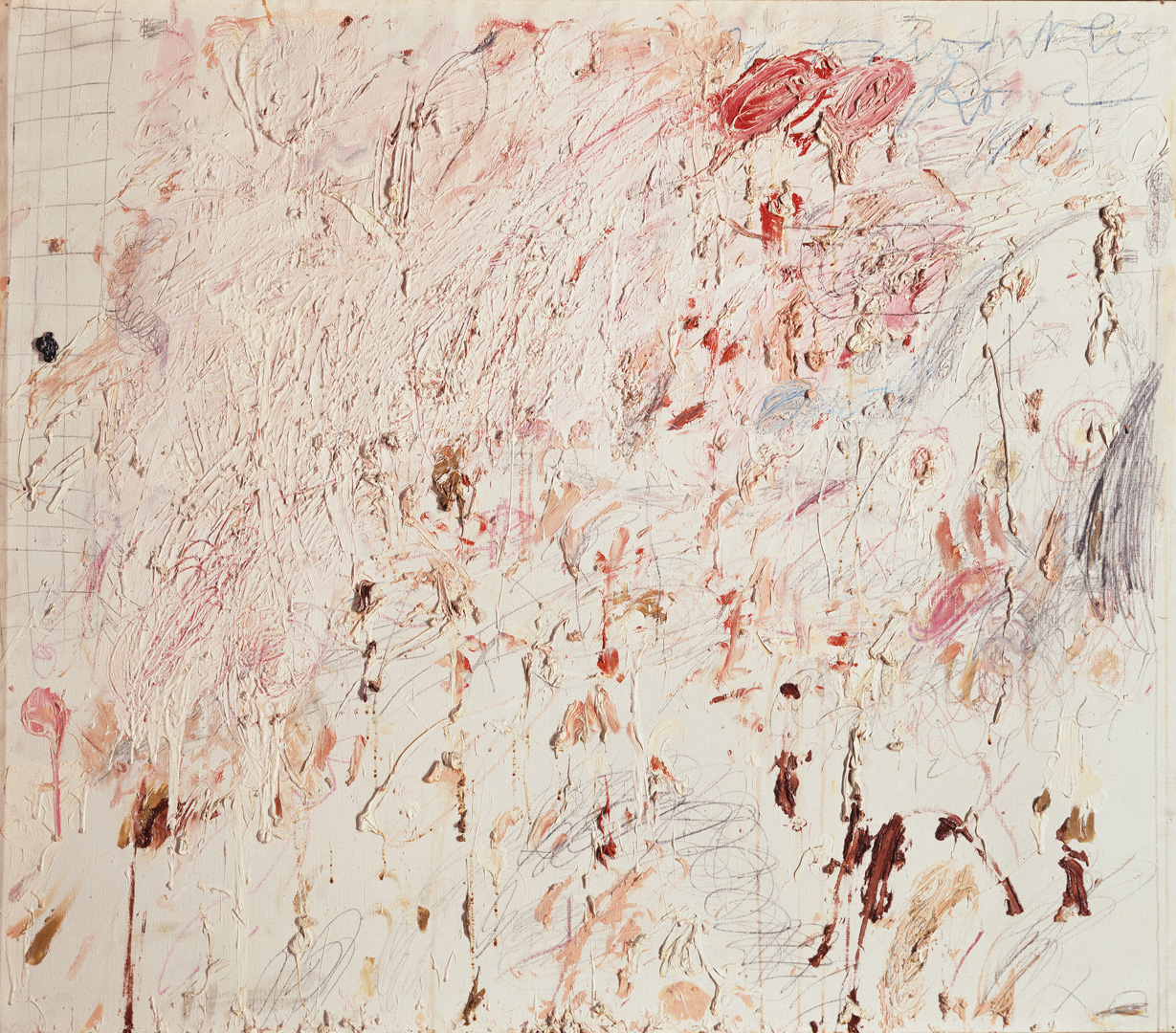 Untitled (Roma)
(1961),
and
Untitled (Bolsena)
(1969),
from a series of fourteen large-scale canvases that the artist painted during a stay at Lake Bolsena, located north of Rome. Both paintings exemplify the artist's distinctive style of mark-making and the profound lyricism that characterized his work. They represent a welcome addition to a collection of Twombly's work that already includes his celebrated series,
Fifty Days at Iliam
(1978), which has been a cornerstone of the Museum's collection since it was acquired in 1989.
The donation also includes two monumental paintings by Philip Guston:
Night
(1977),
and
Kettle
(1978).
Each is emblematic of Guston's provocative—and much admired—return to figuration following several decades of work as a painter of abstractions. These are the first paintings from this important period in the artist's career to enter the Museum's collection, and as such now enable the Museum to represent fully Guston's remarkable achievements.
Dietrich was also a good friend of the artist Agnes Martin, who lived for many years in New Mexico. Martin made use of simple grid-like compositions to create the "ego-less" structure of paintings in which she sought to express a timeless sense of beauty. This donation includes four exceptional paintings by Martin, among them
Leaf
,
Hill
, and
Play II
, all from 1965, which was a critical moment in the artist's career.
The bequest also includes fifteen works by Paul Thek, which makes the Philadelphia Museum of Art a major repository of the artist's work and comes at a time when his remarkable accomplishments in many different media are the subject of renewed appreciation.
Edward Hopper's
Road and Trees
(1962), the gift of which is accompanied by a closely related charcoal drawing, conveys a wistful, glancing view, perhaps from a car window, of a seemingly prosaic subject: a road that runs parallel to a copse of trees, their boughs silhouetted against sky, some gently outlined in sunlight. As with all of Hopper's greatest paintings, the subject is simple, but its treatment is nuanced and deeply compelling. As the first painting by the artist to enter the collection, it complements the Museum's extensive holdings of graphic works by one of the greatest American artists of the twentieth century.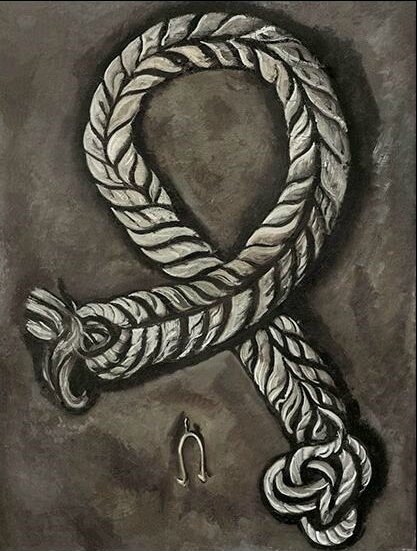 Marsden Hartley's
The Rope and the Wishbone
(1936), in which a braided loop of twine and a chicken bone occupy a shallow space of muted tones, may relate to the artist's visits to Nova Scotia in 1935 and 1936. This painting adds significant depth to the Museum's holdings of work from this important period in Hartley's career.
The Dietrich bequest includes three important works by the self-taught African American painter Horace Pippin, including
The Getaway
(1939), a stark winter scene in which a fox makes off with a bird in its mouth;
Study for Barracks
(1945), which conveys the everyday activity of African American combat soldiers in a dugout during World War II;
and
The Park Bench
(1946), which is often interpreted as a psychological portrait of the artist and was painted in the last year of his life.
These paintings join three others in the Museum's collection, which now comprises one of the richest holdings of Pippin's work to be found anywhere in this country.
The work of Thomas Eakins, an artist for whom the donor had a special affinity, is represented in the bequest by
a handsome three-quarter-length 1903 portrait of Eakins's friend
William B. Kurtz,
who is depicted informally in a sports jacket that speaks to the sitter's passion for cricket and cycling.
The gift also includes many oil sketches, drawings, and photographs, as well as archival materials that add greater depth and breadth to the Museum's renowned Eakins collection, which is the most comprehensive in the world. The oil sketches bequeathed by Dietrich relate closely to such major works in the Museum's collection as
The Old Fashioned Dress
,
and there is a rare life study of a nude woman's back.
Among the photographs by Eakins and his circle are several portraits of Walt Whitman that served as studies for an oil painting of the poet, and the frontispiece of the complete edition of
Leaves of Grass
. Sketches of the artist by his wife, Susan MacDowell Eakins, are included, as well as Eakins's own palette and brushes and a tilt-top table that is most likely the one depicted in many of his paintings, such as the Museum's
Professionals at Rehearsal.