18 April – 26 July 2015
Sainsbury Centre for Visual Arts, University

of East Anglia, Norwich, UK
Francis Bacon and the Masters is a ground-breaking exhibition in which Bacon's obsession with the art of the past will be brought into full focus. A major body of works by the artist will be juxtaposed with masterpieces by some of the greatest painters and sculptors in the history of art, in a spectacular exploration of Bacon's working methods and ideas.
Video and lots of images!
The exhibition will include works by Rembrandt, Velazquez, Rodin, Michelangelo, Picasso, Bernini, Cezanne, Titian, Matisse and Van Gogh as well as superb examples of antique Greek, Roman and Egyptian sculpture from the State Hermitage Museum. Many of these works have not travelled to the UK before. The exhibition comes to Norwich following its internationally acclaimed opening at the State Hermitage Museum in St Petersburg, where it marked the culmination of the celebrations forthe 250
th
anniversary of the Hermitageand concluded the UK/Russia Year of Culture.
The founders of the Centre, Robert and Lisa Sainsbury were important early patrons of Francis Bacon. They purchased their first Bacon painting, Study for a Nude, in 1953, and went on to commission their portraits from him.The thirteen Bacon paintings in the Robert and Lisa Sainsbury Collection willform the core group of works in the exhibition but they will be joined byimportant loans drawn from public and private collections across Britain and Ireland. In all, more than 3o works by the artistwill be shown. The exhibition will include documentary and archive material, including photographs of Bacon's studio, palettes, books, catalogues and materials owned by the artistand loaned by Dublin City Gallery, The Hugh Lane. Bacon's preoccupation with the art of the past is vividly revealed in the material drawn from his studio.The exhibition has been created by a team comprised of guest curator Dr Thierry Morel,curator ofthe Houghton Revisited exhibition in 2014, Lisa Renne from the State Hermitage Museum;and from the Sainsbury Centre, Chief Curator, Amanda Geitner and Calvin Winner, Head of Collections.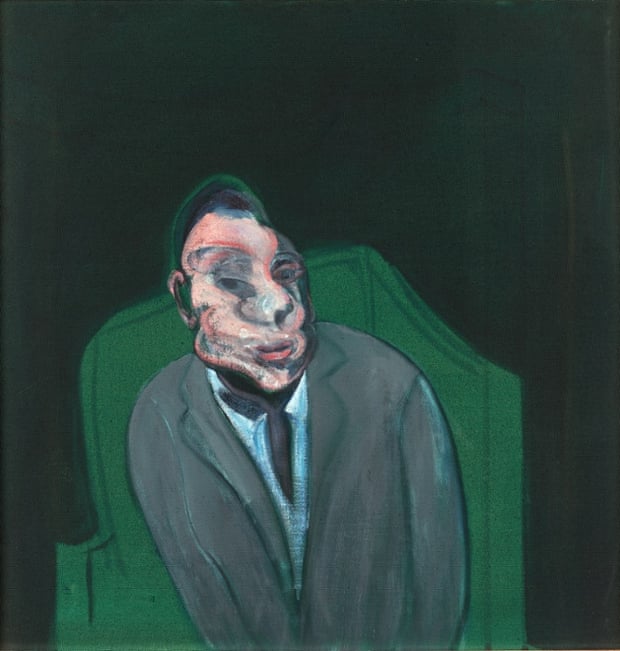 Head of a Man, 1960, by Francis Bacon. Photograph: © The Estate of Francis Bacon. All rights reserved, DACS 2015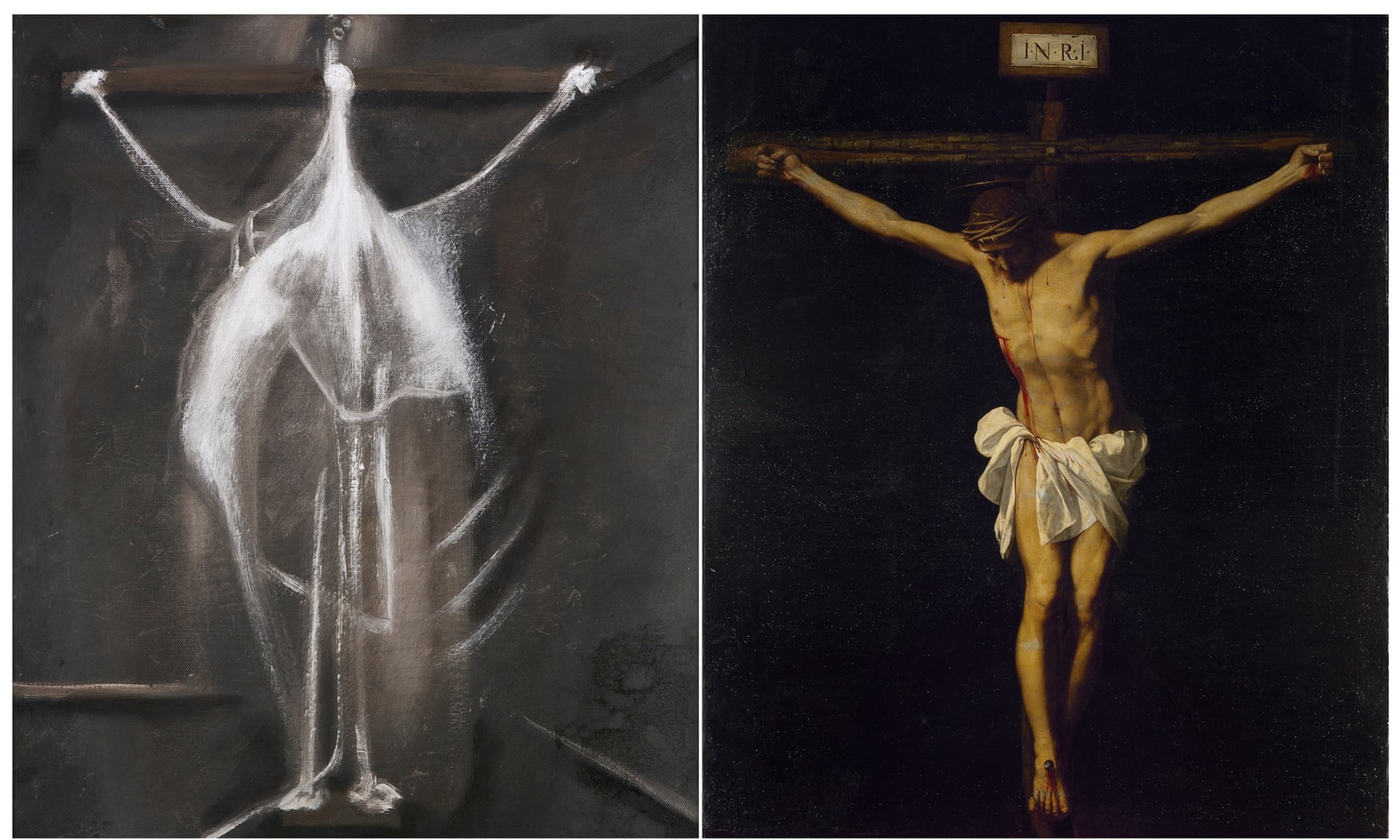 Crucifixion, by Francis Bacon, 1933, with The Crucifixion, by Alonso Cano, 1601. Photograph: © The Estate of Francis Bacon. All rights reserved, DACS 2015 / The State Hermitage Museum, St Petersburg 2014
Devastating review from The Guardian:



F

rancis Bacon was the divine devil of modern British art, a demon of dark ecstasy. His pummelling of human flesh has a monstrous sensuality, a massive power. Usually, seeing a Bacon, I drink in its perverse colours like blood or wine. At least, I used to. After this exhibition, I don't know if I can ever take Francis Bacon seriously again.

What a shame. All his life, Bacon looked at and wanted to reinvent the art of the great masters. This show opens with giant photographs of his mad nest of a studio, its paint-stained floor littered with reproductions of works by the art heroes he longed to rival. His paintings of imprisoned popes were inspired by Velázquez's portrait of Innocent X; his contortions of the human body by Michelangelo's turbulent statues. It surely makes sense to set Bacon's paintings side by side with works by the masters he loved.

Yet Bacon and the Masters is a massacre, a cruel exposure, a debacle. Bacon's paintings are mocked, his talents dwarfed. The jaw-dropping masterpieces by the likes of Picasso, Titian and Rodin that so nearly make this show five-star unmissable also, to my dismay, to my shock, make Bacon seem a small, timebound, fading figure.