Van Gogh Museum, Amsterdam
03/23/18–06/24/18
Beginning on 23 March, the Van Gogh Museum will present Van Gogh & Japan – a major international exhibition on the influence of Japanese art on the work of Vincent van Gogh. The show, which comprises around 60 paintings and drawings by Van Gogh and a rich selection of Japanese prints, highlights Vincent's all-embracing admiration for this art and how fundamentally his work changed in response to it.
Famous paintings and drawings by Van Gogh from collections all over the world have been brought to Amsterdam for Van Gogh & Japan, including the
Vincent van Gogh (1853 – 1890) Self-Portrait with Bandaged Ear, 1889 Oil on canvas, 60.5 x 50 cm© The Courtauld Gallery, London
Self-Portrait with Bandaged Ear (1889) – a painting that has not been seen in the Netherlands since 1930.
Other highlights include
Self-Portrait (1888),
La Berceuse (Augustine Roulin) (1889),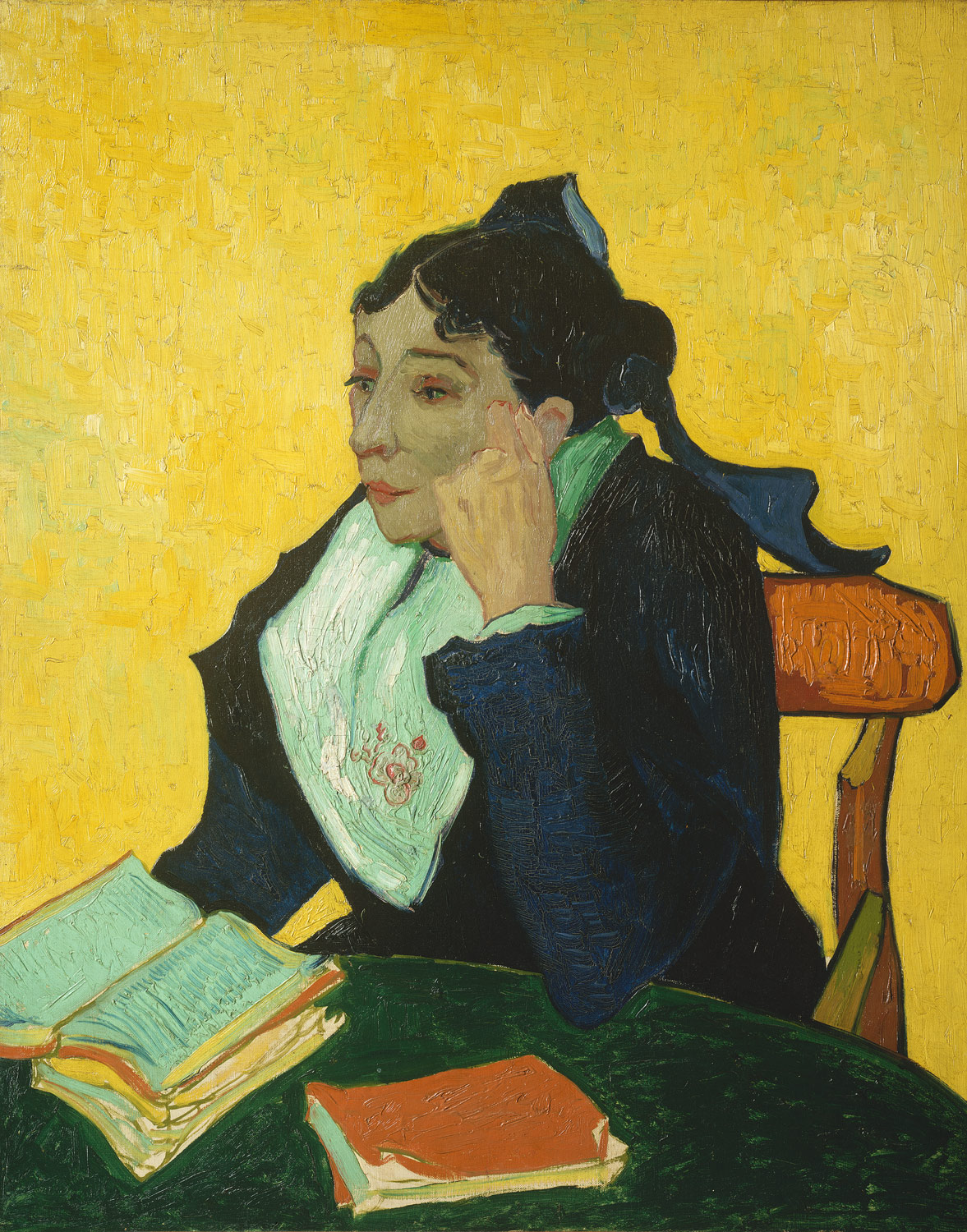 The Arlésienne (Marie Ginoux) (1888),
La Crau with Peach Trees in Blossom (1889)
and Undergrowth with Two Figures (1890).
This is the first time that an exhibition on such a scale has been organized on this theme.
"All my work is based to some extent on Japanese art." –Vincent van Gogh

Vincent van Gogh's (1853–1890) encounter with Japanese ukiyo-e prints during his time in Paris was decisive for the direction that his art would take in the years to come. He enthusiastically assembled a collection of the prints with the idea of dealing in them, and soon was captivated by their colorful and cheerful imagery and style, which began to exert a dramatic influence on his own work. Gradually this enchanted world became his main artistic reference point. From then on, he positioned himself as an artist in the Japanese tradition in order to gain a reputation with the avant-garde of the day.

Catalogue
This gorgeous publication offers a detailed reassessment of the impact Japanese printmaking had on Van Gogh's creative output. Featuring essays by the world's leading Van Gogh experts, this book details the ways in which the artist constructed his understanding of a Japanese aesthetic and his utopian ideal of a so-called primitive society, and incorporated these into his own vision and practice. The size, nature, and importance of Van Gogh's own collection of Japanese prints are also explored. Lavish illustrations include oil paintings and drawings by Van Gogh as well as a selection of the Japanese works that so captured his imagination.
Authors:
Louis van Tilborgh is a senior researcher at the Van Gogh Museum and professor of art history at the University of Amsterdam. Cornelia Homburg is an independent art historian and curator. Nienke Bakker is curator of paintings at the Van Gogh Museum. Tsukasa Kodera is professor of art history at Osaka University.