Graphik Kabinett
June 8 - September 16, 2018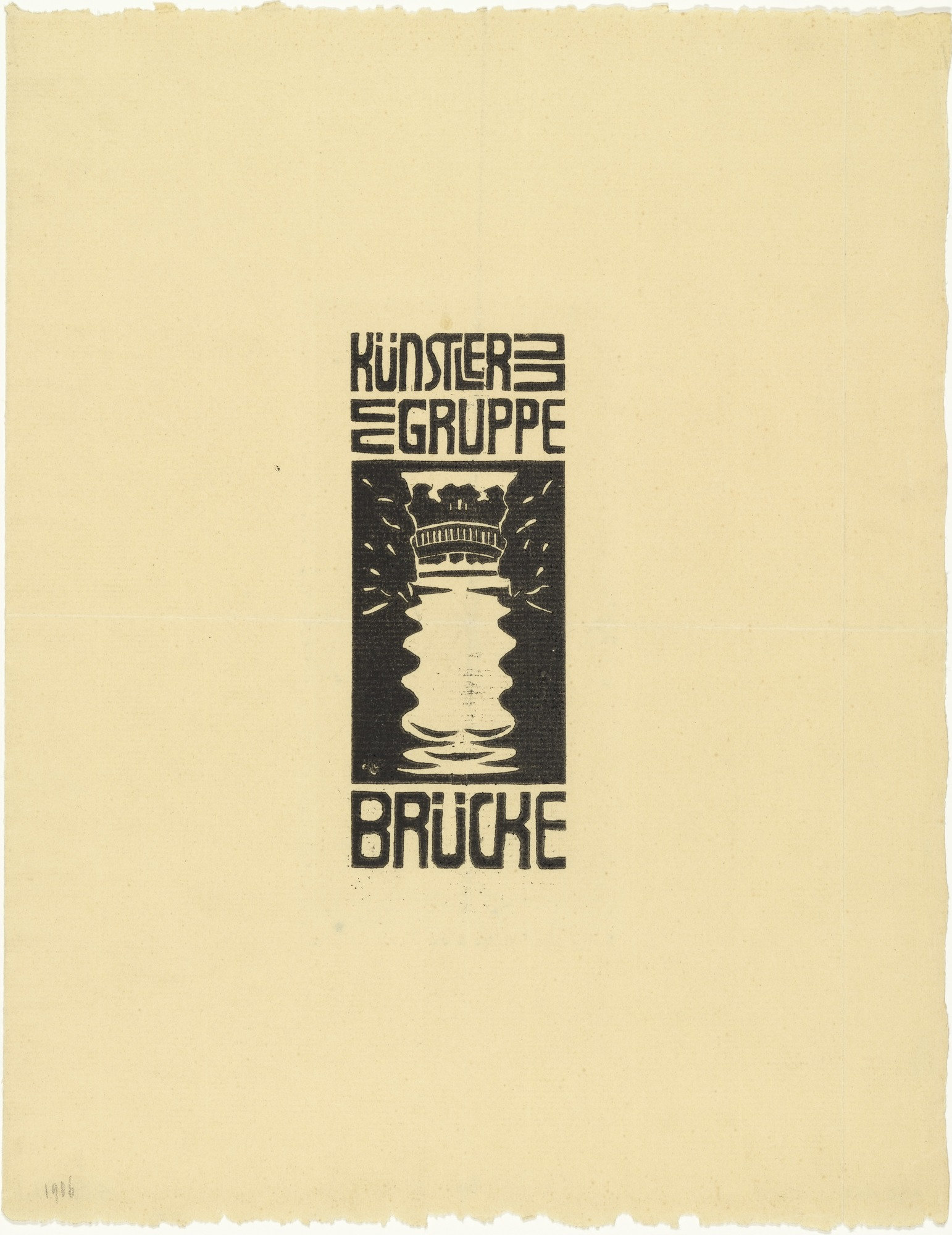 Ernst Ludwig Kirchner, Brücke signet (In: Exhibition of the artists' group 'Brücke' (Bridge) at Galerie Commeter Hamburg, 1912), 1912, Staatsgalerie Stuttgart, Department of Print, Drawings and Photographs
Complementing the exhibition »
Ernst Ludwig Kirchner – The Unknown Collection«
, the Graphik Kabinett is showing a display of drawings and prints by the other members of the »Brücke« group, which Kirchner had co-founded in 1905. The cabinet exhibition draws on the rich holdings of the Staatsgalerie Stuttgart and presents drawings, woodcuts, etchings and lithographs by Erich Heckel (1883-1970), Karl Schmidt-Rottluff (1884- 1976), Emil Nolde (1867-1956), Max Pechstein (1881-1955) and Otto Mueller (1898-1979).
Most of the works on paper are devoted to the human figure. Divorced from strict naturalism, their depiction is spontaneous, simplified and resolutely two-dimensional. The renunciation of 'correct' proportions and perspective ran counter to classic academic traditions and allowed the artists to create emotional, 'expressive' works that focused on the human figure in an urban setting (street and theatre scenes) as well as in nature (nudes, bathers).
Erich Heckel
Under the influence of artists such as Paul Gauguin and Edvard Munch, the Brücke artists experimented with printmaking, using bold colours and crudely cut woodblocks printed in strong black and white to give expression to their feelings and passions with great immediacy. By 1911 this style – in the visual arts, but also in literature – had come to be known as Expressionism.
Max Pechstein,
Kabarett

Max Pechstein,
Erich Heckel
Paar - Liebespaar, 1909–1910