Kunstmuseum Luzern
J.M.W. Turner, the world famous English painter, travelled around Switzerland several times in search of spectacular motifs. While doing so, he visited Lucerne repeatedly to study the unique interplay of light and weather, lake and mountains there. He captured his impressions in sketches and vibrant watercolours. These observations and depictions both of the sea, during the crossing to the continent, and of the Alps were of major importance for Turner: in them the beauty and dangers of nature combine directly with the theme of the sublime, which was of fundamental significance for Romanticism. Turner's enthusiasm for Switzerland was so great that he visited the country a total of six times between 1802 and 1844.
Joseph Mallord William Turner, Little Devil's Bridge, ca. 1806/07 Bleistift und Aquarell auf Papier, 18.4 x 26 cm, © Tate, London, 2019.
The almost one hundred works on loan from Great Britain and Switzerland include works-on-paper of motifs in Central Switzerland, among them the famous
Blue Rigi, Sunrise (1844),
the Lucerne Sketchbook, the first oil painting by Turner ever exhibited, and his fascinating later oeuvre.
With the 2019 exhibition
Turner. The Sea and the Alps
the Kunstmuseum Luzern is celebrating the 200
th
anniversary of the Kunstgesellschaft Luzern, the supporting association of the Kunstmuseum Luzern.
Catalogue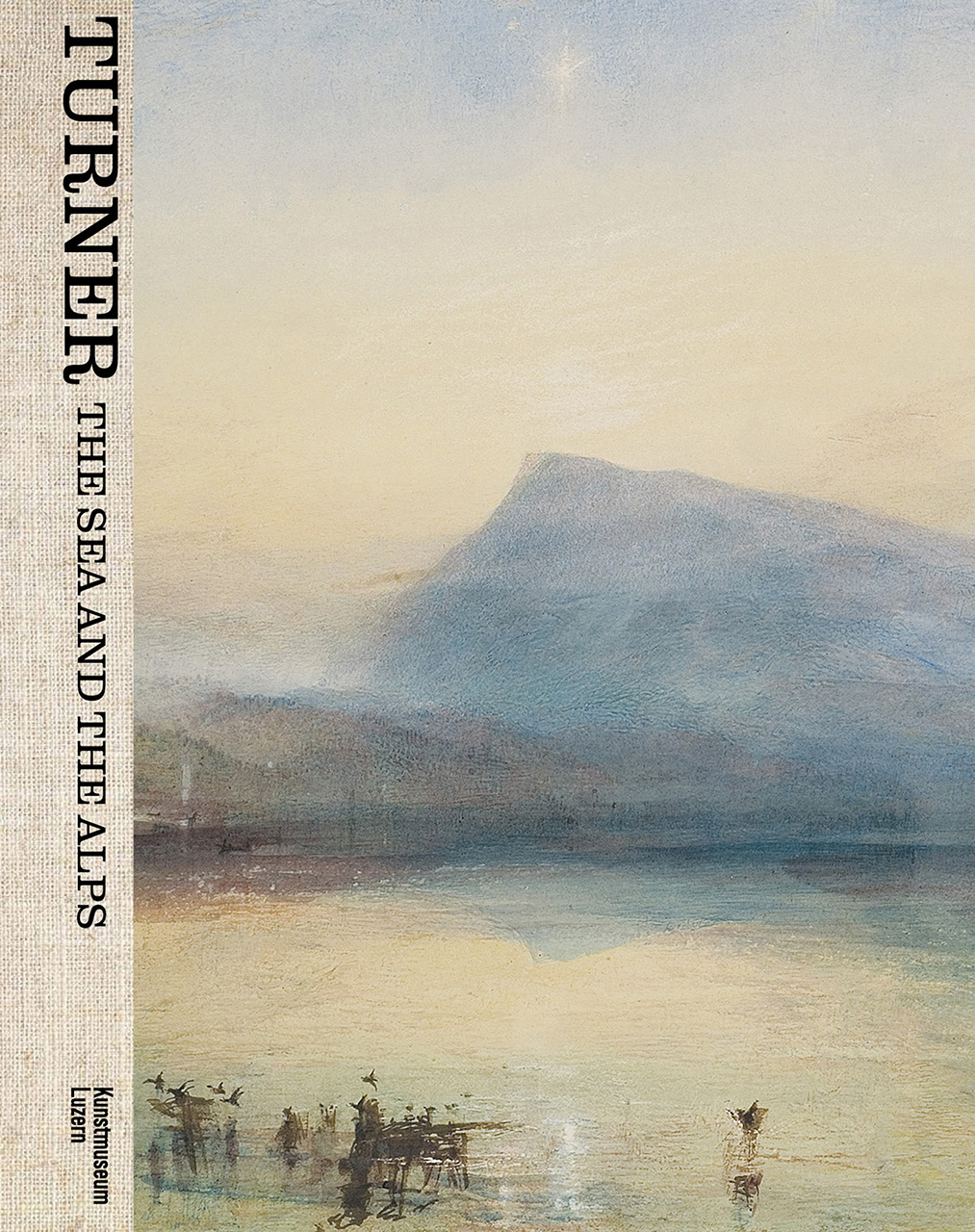 180 pages | 100 color plates | 8 x 10 | © 2019
The extensive travels of J.M.W. Turner (1775–1851) through Britain and continental Europe provided an inexhaustible source of inspiration for his visionary color compositions, imaginative landscapes, and turbulent, often violent marine paintings. In Switzerland, he experienced both the beauty and the menace of the Alps, while by the sea, he observed the colorful harmonies of diffuse light. These experiences laid the groundwork for Turner to elevate landscape painting to an eminence that rivaled history painting. But how did he get there?

Presenting this incomparably original artist on his route to autonomy in art, Turner traces the London artist's travels as he extended his search for motifs to Central Europe during the continent's temporary peace in 1802. He spent much time journeying through the mountains of Switzerland, constantly sketching his impressions of the scenes around him. Upon his return to London, he developed the unique imagery of his sublime landscape paintings. Through one hundred color illustrations that tell a story about the forces of nature of the sea and the Swiss mountain landscapes, the authors here examine the change Turner brought to the portrayal of the sublime and the subject of weather phenomena. Other essays explore Turner's role as the forerunner of modernism and reflect on the relationship between the artist and travel.

Bringing together the symphony of colors that composed Turner's view of Switzerland's awe-inspiring landscapes, this book sheds new light on the artist's vision of the Alps and the sea.