SOTHEBY'S Impressionist and Modern Art February 4, 2003
Two rare and important works from a private European collection by Paul Klee (1879-1940), spanning the artist's entire working career at the Bauhaus, encapsulate the fascinating development of his style during the 1920s.
Hütte am Berg from 1922 was executed during Klee's early years with the Bauhaus in Weimar. At this time he was deeply interested in the world of theatre and music and often envisaged his own landscapes in terms of a theatrical backdrop. This work, with its aura of magic typical of Klee's paintings of this period, communicates the artist's fascination with this world. It is expected to fetch £800,000-1,200,000.
Verspannte Flächen from 1930 also dates from the Bauhaus years when the school had moved to Dessau. It is estimated at £1,000,000-1,500,000.
Sotheby's London Sales of Impressionist and Modern Art on 5 & 6 February 2014
Watercolour inspired some of Paul Klee's most exquisite works, as seen in
Mit dem Eingang, a magnificent example of his "magic square" paintings, realised in 1931 (est. £300,000-500,000/ $500,000-800,000)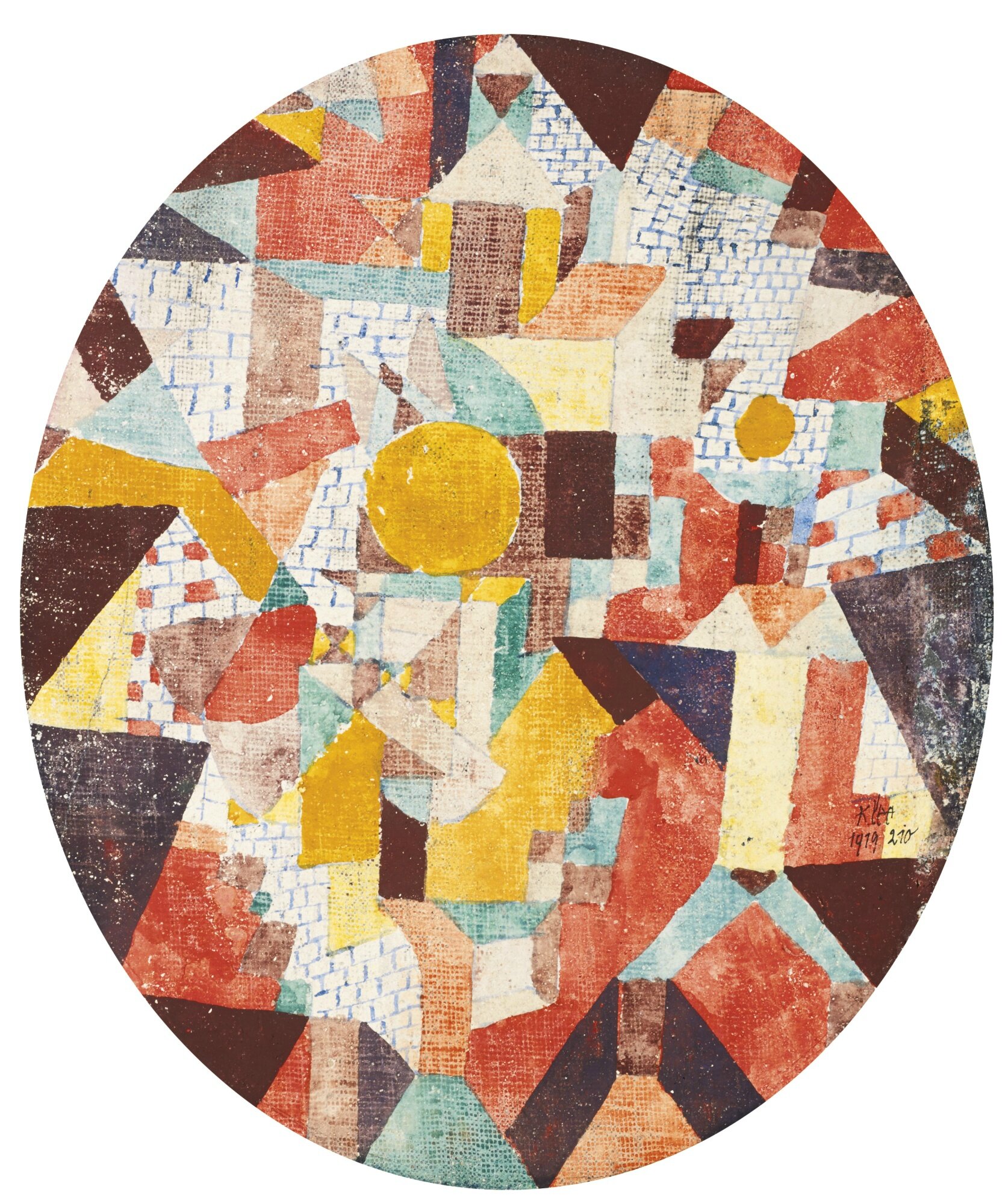 and Vollmond in Mauernfrom 1919 (est. £300,000-500,000/$500,000-800,000,).
Christie's 2015
Christie's 2012













Christie's 2004