The Los Angeles County Museum of Art
July 31, 2017-January 7 ,2018
Chagall: Fantasies for the Stage
highlights the principal role that music and dance played in Chagall's artistic practice. The performing arts were a significant source of inspiration for Chagall throughout his long career: he depicted musicians in many of his paintings, collaborated on set designs for the Ballet Russes in 1911, created murals and theatrical productions for the Moscow State Jewish Theater in the 1920s, and designed costumes and monumental sets for ballet and opera in the 1940s, 1950s, and 1960s.
The exhibition concentrates on Chagall's four productions for the stage—the ballets
Aleko
, set to music by Pyotr Tchaikovsky (1942)
: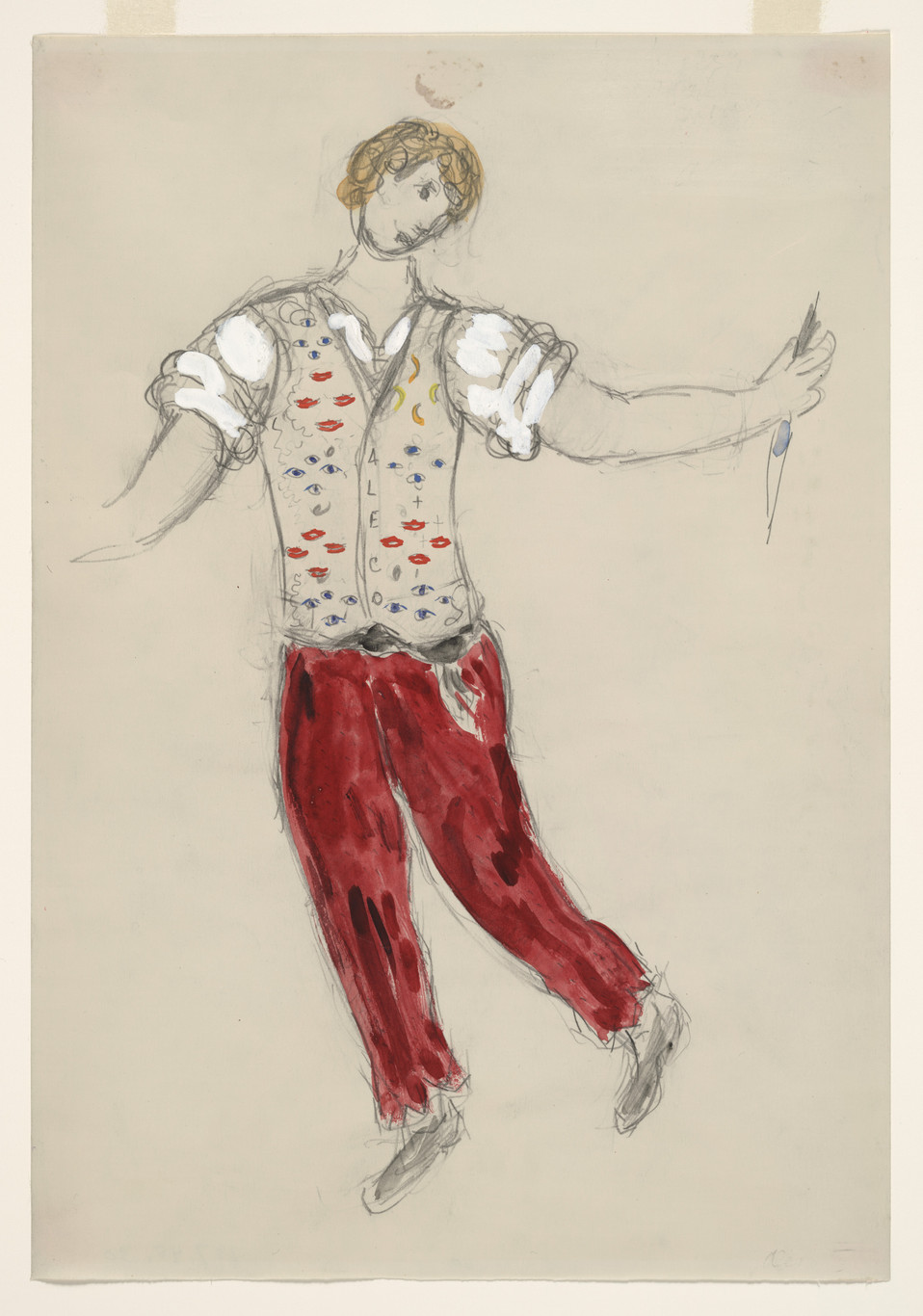 Finale of the Ballet "Aleko", 1942 - Marc Chagall
The Carnival, scene II of the Ballet "Aleko", 1942 - Marc Chagall
The Firebird
by Igor Stravinsky (1945)
:
Chagall's study for The Firebird ballet curtain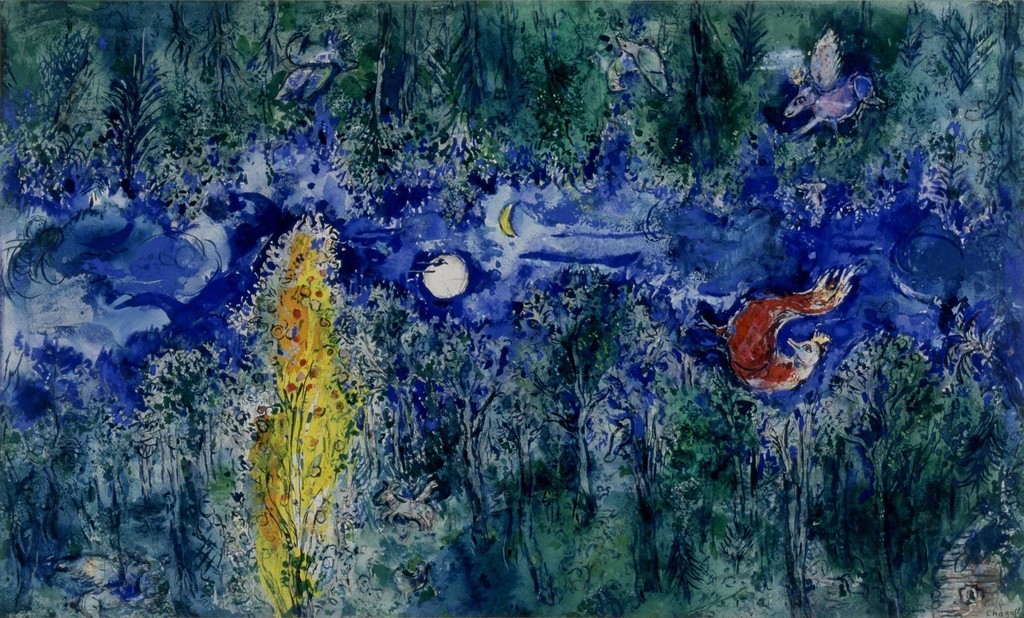 Marc Chagall, 'Model for the curtain in the first act of "The Firebird"
Daphnis and Chloé
by Maurice Ravel (1958)
:
Marc Chagall The Nymphs' Cave, from Daphnis and Chloe
Marc Chagall, Daphnis and Lycenion, from Daphnis and Chloe
Marc Chagall, "Chloe is carried off by the Methymneans", from "Daphnis and Chloe".
and Wolfgang Amadeus Mozart's opera
The Magic Flute
(1967):
The exhibition features the artist's vibrant costumes and set designs—some of which have never been exhibited since they appeared on stage—and also presents a selection of iconic paintings depicting musicians and lyrical scenes, numerous works on paper, and documentary footage of original performances.
In bringing these pieces together,
Chagall: Fantasies for the Stage
communicates the moving and celebratory power of music and art, and spotlights this important aspect of the artist's career.
Organized by the Montreal Museum of Fine Arts in collaboration with the Los Angeles County Museum of Art.

Initiated by the Cité de la musique - Philharmonie de Paris, and La Piscine - Musée d'art et d'industrie André Diligent, Roubaix, with the support of the Chagall estate.