ALBERTINA | VIENNA, AUSTRIA
29 SEPTEMBER 2017 – 7 JANUARY 2018
This autumn, the Albertina will pay homage to Raphael with a major exhibition of some 170 paintings and drawings representative of nearly all of the artist's important projects.
Developed in cooperation with the Ashmolean Museum in Oxford,
Raphael
will offer a fresh look at the Renaissance master's thought and composition method, based on an exploration of his entire career: from the early Umbrian period (up to 1504) to the years in Florence (1504/1505–1508) and finally to his time in Rome (1508/1509–1520).
Raphael
is based on the Albertina's own significant holdings by the artist, accompanied by exceptional loans of famous works from prominent institutions such as Florence's Uffizi Gallery, London's Royal Collection and National Gallery, Oxford's Ashmolean Museum, the Louvre Museum in Paris and the Vatican Museums.
Alongside Leonardo da Vinci and Michelangelo, Raphael completes the Renaissance's great artistic triumvirate. What's more, his world-famous drawings make this prematurely deceased master one of art history's great draughtsmen, as well.
As a painter and architect who worked in Florence and Rome and for popes and princes, Raphael was a true universal genius of the High Renaissance who constantly sought to strike a balance between naturalist imitation and idealisation.
Raphael, Portrait of Bindo Altoviti, ca. 1514–1515. National Gallery, London
Raphael, Madonna of the Meadow, 1511
Raphael, The Esterhazy Madonna, 1508



Raphael,

The Garvagh Madonna, 1511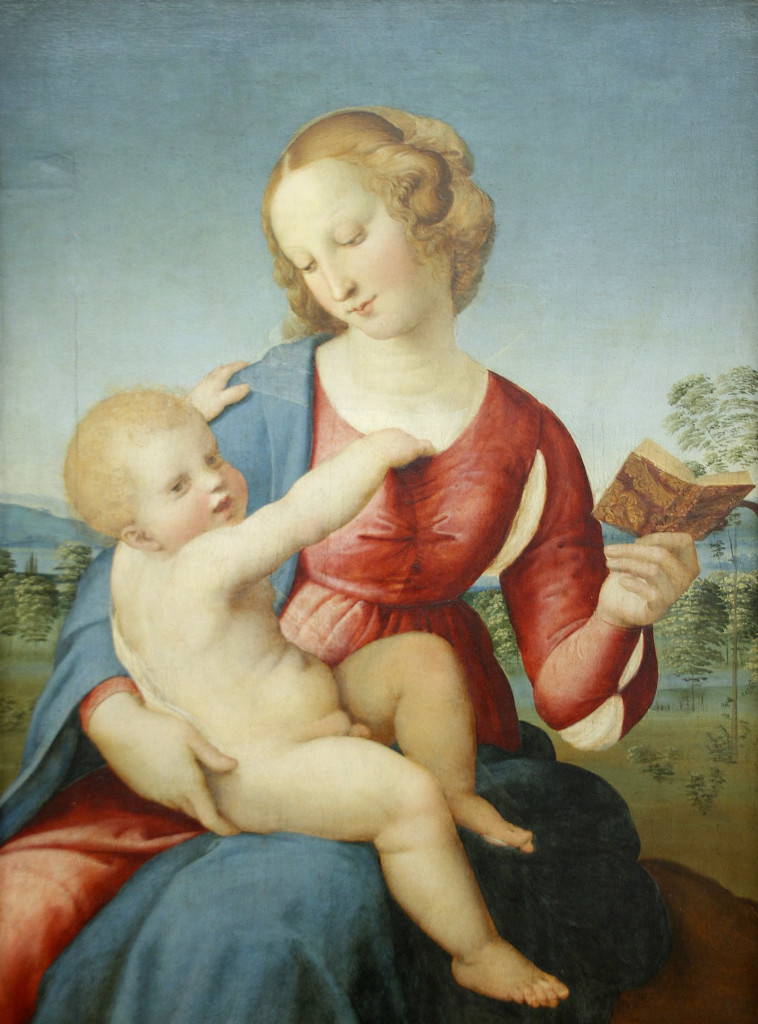 Raphael, Colonna Madonna, 1508