Staatsgalerie Stuttgart












Marcel Duchamp, L.H.O.O.Q., (1919) 1964, Color print of Leonardo da Vinci's painting Mona Lisa, pencil and white gouache, 30.1 x 23 cm, Staatliche Schlösser, Gärten und Kunstsammlungen Mecklenburg- Vorpommern, photo: Fotoagentur nordlicht, © Association Marcel Duchamp/ VG BildKunst, Bonn 2018
There are few artists whose work and personality are as fascinating as those of Marcel Duchamp (1887-1968). As the inventor of the readymade who boldly declared an everyday object a work of art, he revolutionised art history and paved the way for conceptual art. His seminal works and writings continue to have an enormous impact on contemporary artistic practice.
Marcel Duchamp, From or by MARCEL DUCHAMP or RROSE SELAVY/Box in a Valise, (1941) 1966, Series F, Cardboard box covered with red leather and lined with red cloth, miniature replicas and color reproductions of works by Duchamp, 41.5 x 38.5 x 9.9 cm, Staatsgalerie Stuttgart, © Association Marcel Duchamp/ VG Bild-Kunst, Bonn 2018.
For the first time, the Staatsgalerie Stuttgart is presenting its extensive Marcel Duchamp holdings and the appurtenant Serge Stauffer Archive in an exhibition.
Seminal pieces from the Staatsgalerie's collection,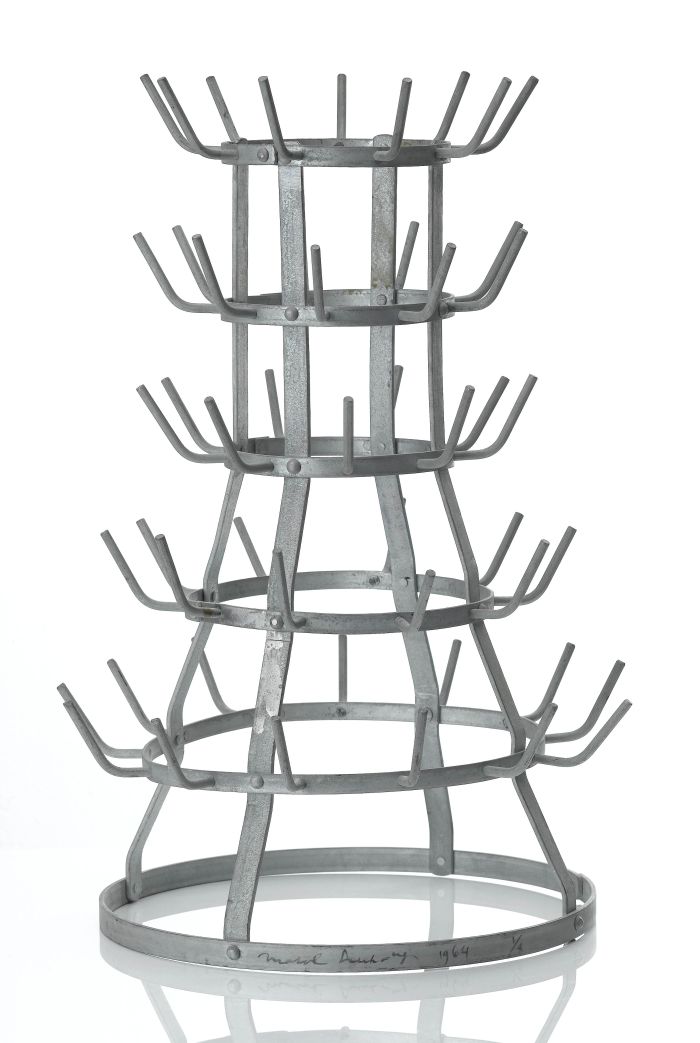 among them the
Bottlerack,
the painting
Study for The Chocolate Grinder No 2

Marcel Duchamp, La Bagarre d'Austerlitz (

The Brawl at Austerlitz

), 1921, Staatsgalerie Stuttgart © Association Marcel Duchamp / VG Bild-Kunst, Bonn 2018
and the window object
La Bagarre d'Austerlitz
,
will be shown alongside a selection of international loans.
The display is complemented by a unique archive put together by the Swiss artist and Duchamp scholar Serge Stauffer (1929- 1989). The exhibition is the first to present the '100 Questions' Stauffer put to Duchamp in 1960 as part of a correspondence that went for many years. Duchamp's '100 Answers' offer important insights into the artist's intellectual and creative practice and bear witness to the depth of Stauffer's unusual research.
Catalogue
The exhibition is accompanied by a richly illustrated
catalogue
published in German and English by Prestel Verlag with essays by international experts: