This exhibition
11 January – 14 March 2014, consists of over 40 outstanding watercolours and drawings created in and around Petworth by the great British landscape artist, John Constable. Many of the works on show were produced during Constable's visits to the house in 1834 and have never before been exhibited as a group.
Although Constable is principally known as a revolutionary exponent of oil painting, Constable at Petworth reveals that later in life he was also a master of the watercolour medium.
Highlights include rarely seen views of the house, park and nearby picturesque villages such as Tillington and Bignor. While in West Sussex, Constable was also drawn to popular attractions including Chichester Cathedral, Cowdray House and Arundel Castle. This extraordinary group of works are mainly on loan from the V&A and the British Museum.
Constable was influenced by earlier painters and alongside the exhibition in Petworth's modern exhibition room, visitors will see two showrooms in the house - famously described by Constable as 'that house of art' - redisplayed to showcase paintings which the artist would have enjoyed while a guest in the great mansion. Clearly enthralled, he wrote 'I have thought of nothing since but that vast house and its contents'.
Images:
John Constable, Petworth Church with windmill, 1834 © Trustees of the British Museum




John Constable, Petworth Park 1834 © Trustees of the British Museum




John Constable, Hove beach, © Victoria and Albert Museum, London




John Constable, Arundel Castle, sketch, 1834 © Victoria and Albert Museum, London





John Constable, Chichester Cathedral watercolour, 1834 © Victoria and Albert Museum, London




John Constable, Fittleworth Mill, Pencil and watercolour on paper, 1834 © Victoria and Albert Museum




John Constable, Littlehampton © Trustees of the British Museum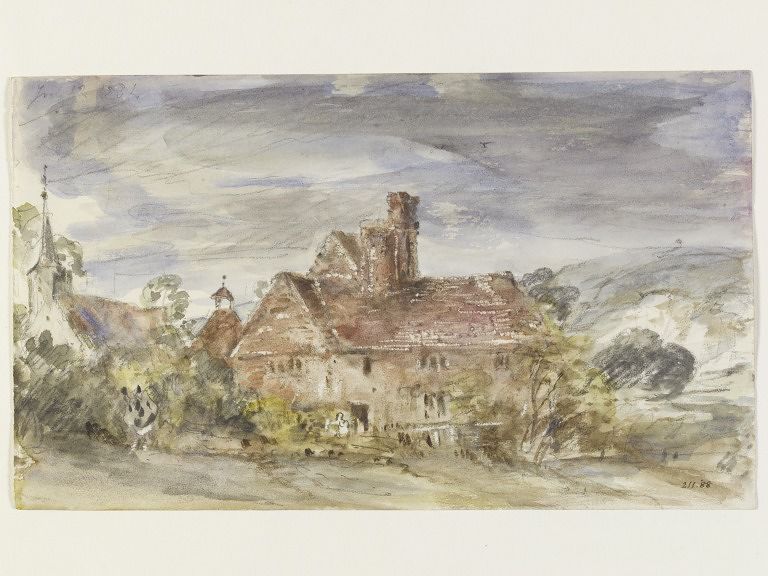 John Constable, A farmhouse and church at Houghton, Sussex; Watercolour , 1834 © Victoria and Albert Museum






John Constable, Bignor Park, Sussex ; Watercolour, 1834 © Victoria and Albert Museum