Feb 1 – May 31, 2017
The Art of the Wyeth Family
features artwork by the many family members and descendants of N.C. Wyeth, spanning three generations. The Wyeth family has strong roots along the East Coast – particularly in coastal Maine, and rural Pennsylvania – that is reflected in their naturalistic representations of the landscape, wildlife, and area inhabitants.
The first group exhibition of art by the Wyeth family took place in Philadelphia in 1935. Comprised of paintings by all of the artists in the Wyeth family at the time, the exhibition included N.C. Wyeth's work alongside those of his children Henriette, Carolyn, and Andrew.
N.C. Wyeth insisted that his children learn the traditional aspects of creating art such as perspective drawing and working with human models and plaster casts, while also emphasizing the importance of astutely observing the natural world and their place within it. He would later reflect "that a man can only paint that which he knows even more than intimately, he has got to know it spiritually. And to do that he has got to live around it, in it and be
part
of it."
Though the paintings in this exhibition differ significantly in terms of style and technique, all of the works are united by an unwavering dedication to capturing the transcendent beauty of their subject matter. More than a century has passed since the earliest painting in this exhibition was completed, yet the legacy of one of America's finest artistic dynasties continues to prosper.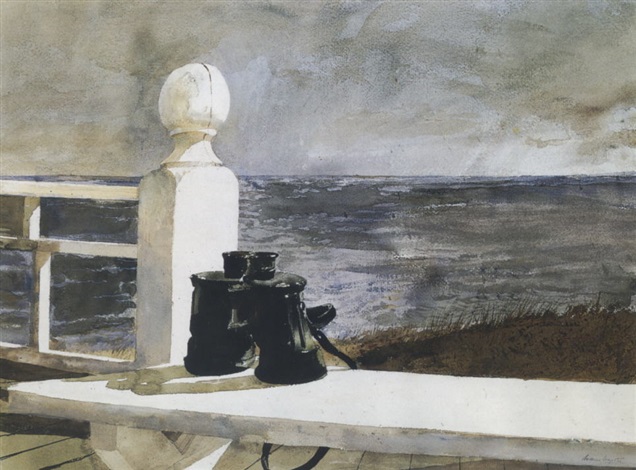 ANDREW WYETH
Quart and a Half
1961 watercolor on paper 21 1/2 x 29 3/4 in.