The Nelson-Atkins Museum of Art, Kansas City
June 23 -
November 26, 2017
A new exhibition featuring works by some of the most well-known American photographers of the 1930s will be on display at The Nelson-Atkins Museum of Art in Kansas City.
Dignity vs. Despair: Dorothea Lange and Depression-Era Photographers, 1933-1941
opens June 23 and includes iconic images by five photographers: Dorothea Lange, Walker Evans, Arthur Rothstein, Marion Post Wolcott, and Peter Sekaer. It is the first Depression-era exhibition at the Nelson-Atkins.
The Farm Security Administration, created in response to the Great Depression, provided loans to farmers, facilitated the removal of families from economically challenged cities for resettlement in rural communities, and formed camps for migrant workers.
"The themes of adversity and resilience in these photographs are some of the same themes running through contemporary life," said Julián Zugazagoitia, Menefee D. and Mary Louise Blackwell CEO & Director of the Nelson-Atkins. "With the downturn of the economy in 2008, many people found themselves facing increased hardship. These photographs help us better understand not only the strength of the human spirit in times of suffering, but also the remarkable power of social and documentary photography to shape public opinion and influence government decisions."
In 1935, Roy Stryker, an economist from Colombia University, was given the difficult task of determining how to prepare pictorial documentation of rural areas and problems and present them to the American government and people. He assembled an initial team of five photographers, including Dorothea Lange, Walker Evans, and Arthur Rothstein. Marion Post Wolcott and Peter Sekaer worked for other government agencies.
"Many people dismiss these images as sad photographs, but I've never seen them that way," said Jane L. Aspinwall, Associate Curator, Photography. "Roy Stryker didn't see them that way either. He recognized in the photos a quiet human dignity, something that, as he described it, 'transcends misery' and reflects our 'ability to endure.'"
The exhibition of 64 photographs is arranged thematically and geographically into three sections. The first section includes Lange's images of urban hardship in San Francisco in 1933-38. The next section focuses on the South, an area hard hit by the Depression. The final section documents the plight of the migrant worker, most often located in California.
"It was an important watershed moment in the history of photography when the American government dispatched photographers to record the plight of the poor and the successes of federal programs," said Aspinwall. "These photographs were meant to 'show America to Americans'—to demonstrate that the government recognized their hardships and was working to relieve them."
The exhibition draws heavily upon the photographers' own words about their work, found in captions on the backs of the photos, artists' field notes, and excerpts from interviews. These materials expand the exhibition beyond the subject matter and allow viewers a greater understanding of each photographer's point of view.
To highlight the museum's extensive holding of Dorothea Lange's work, her photographs—including the highly recognizable
Migrant Mother
—make up more than half of the photos in the exhibition.
Migrant Mother,
one of the most requested photos by visitors, was featured on the PBS program
Antiques Roadshow
in 2013.
Dignity vs. Despair
will be on view until November 26.
Peter Sekaer, American, born Denmark (1901–1950). Louisville, Kentucky, ca. 1936. Gelatin silver print, 6 1/2 × 9 3/8 inches. Gift of the Hall Family Foundation, 2016.75.260.
Dorothea Lange, American (1895–1965). Migrant Mother, Nipomo, California, March 1936. Gelatin silver print (printed ca. 1960), 13 3/8 x 10 1/4 inches. Gift of Hallmark Cards, Inc., 2005.27.305.
Arthur Rothstein, American (1915–1985). Farmer and sons in dust storm, Cimarron County, Oklahoma, April 1936. Gelatin silver print, 21 7/8 x 17 7/8 inches. Gift of Hallmark Cards, Inc., 2005.27.4330.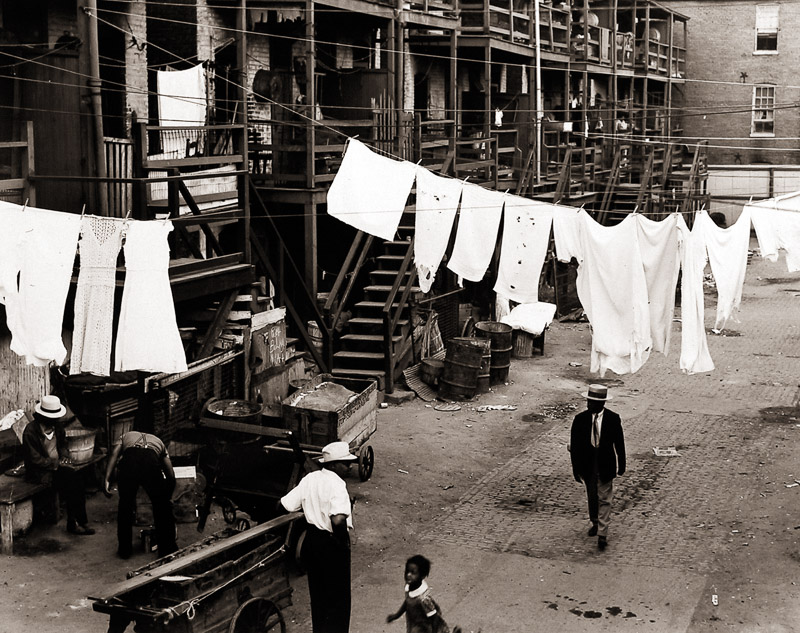 Peter Sekaer, American, born Denmark (1901–1950). Tenements ca. 1936