Hazelhurst Regional Gallery and Arts Centre,
782 Kingsway, Gymea NSW Australia
28 September

– 3 December 2017
European old masters including

magnificent works by some of the leading

Italian, French and British

artists of the High Renaissance, Baroque, Rococo and Romantic periods are on loan from the Art Gallery of New South Wales to Hazelhurst Regional Gallery for the exhibition European

Old Masters: 16th

– 19th Century .
Jacopo Amigoni Bacchus and Ariadne c1740-42. Art Gallery of New South Wales, Gift of James Fairfax AC 1993. Photo: AGNSW, Diana Panuccio.
Despite its early ambitions to collect works by

the

European masters, The Art

Gallery of New South Wales did not in fact start collecting old masters until the 1950. Between 1951 and 1976, the Gallery acquired an outstanding group of English 18th - century portraits,

including works by three of the leading painters of the age: William Hogarth, Thomas Gainsborough and

Joshua Reynolds. During the se years the Gallery also purchased landscapes and subject pictures

representative of British Neo - Classicism and Romanticism by artists such as Richard Wilson, John Glover,

Richard Westall, William Hamilton and Francis Danby.
The extraordinary donation by James Fairfax AC during the 1990s significantly enriched the Gallery's holdings of European old masters, particularly in the area of 18th - century French and Italian art such as the works by Nicolas de Largillierre and

Canaletto.

The collection has continued to develop with the

acquisition of major Italian Renaissance and Baroque works

such as the work of Giulio Cesare Procaccini,

also exhibited in

European Old masters: 16
th
- 19
th
Century .

Sir Charles Lock Eastlake
 An antique rural scene
 1823-1824
oil on canvas
 67.3 x 90.3 cm canvas; 100.4 x 124.0 x 14.0 cm frame Bequest of Amy Alfreda Vickery 1942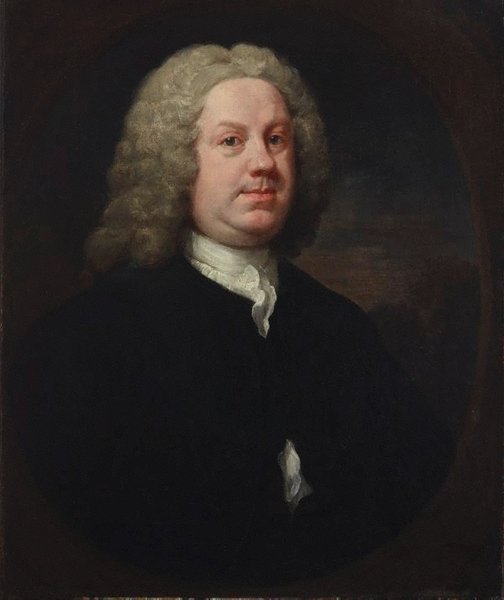 William Hogarth 
Dr Benjamin Hoadly M D
early 1740 
oil on canvas 
75.9 x 63.5 cm stretcher; 98.5 x 86.2 x 5.0 cm frame Purchased 1951
Joseph Wright of Derby 
Margaret Oxenden
 circa 1757-circa 1759 
oil on canvas
126.3 x 102.0 cm stretcher; 151.7 x 127.0 x 7.5 cm frame Purchased 1952

Sir Joshua Reynolds
 Stephen Croft
 1760 
oil on canvas
76.2 x 63.6 cm stretcher; 95.5 x 82.0 x 7.0 cm frame Purchased 1965

Bernardo Strozzi
 The release of St Peter
circa 1635
oil on canvas
125.5 x 114.0 cm stretcher; 149.5 x 138.8 x 7.0 cm frame Purchased 1965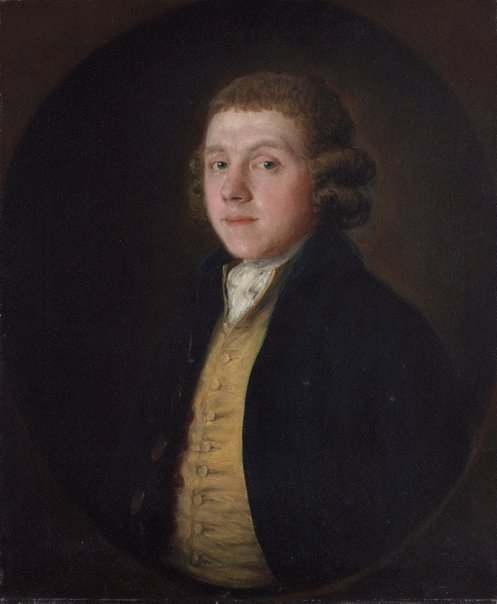 Thomas Gainsborough 
Samuel Kilderbee
 circa 1758 
circa 1783 {partially repainted}
oil on canvas
76.3 x 63.7 cm stretcher; 94.5 x 82.5 x 9.5 cm frame Purchased 1966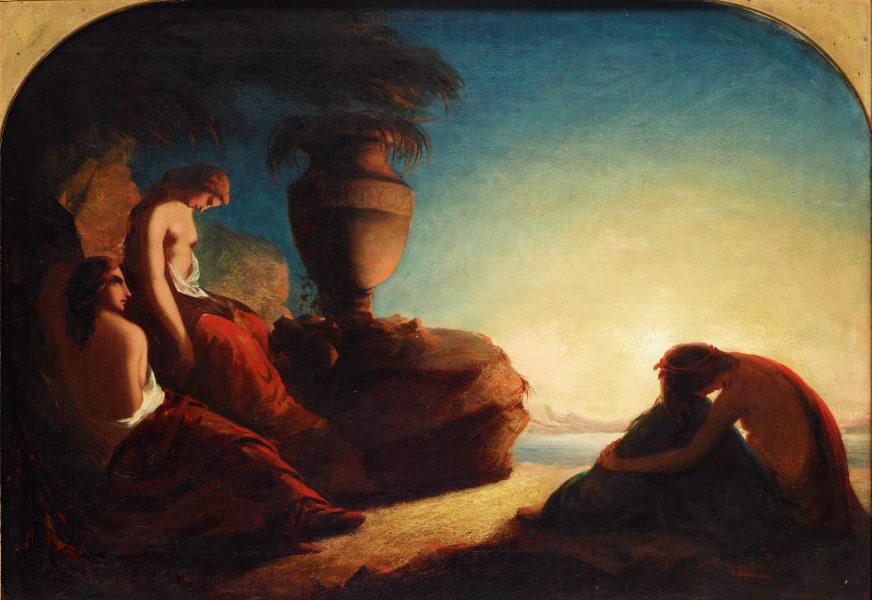 Francis Danby
 The three sisters of Phaethon weeping over the tomb of their brother 1841-1845
 oil on canvas
63.5 x 91.6 cm stretcher; 76.0 x 104.0 x 7.5 cm frame
 Purchased 1970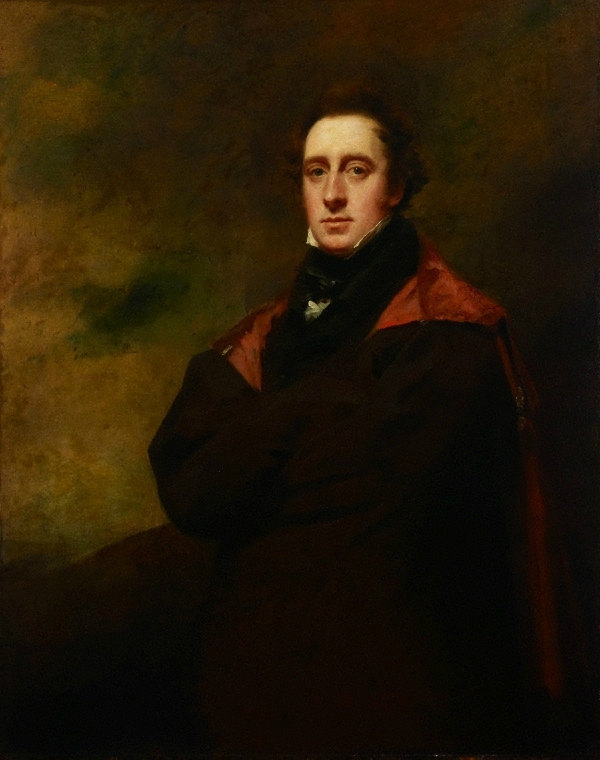 Sir Henry Raeburn
 John Spottiswoode of Spottiswoode 
circa 1820
oil on canvas
128.6 x 102.7 cm canvas; 151.5 x 126.0 x 10.2 cm frame Purchased with the William and Mary Farnsworth gift fund 1971

Sir Joshua Reynolds
 James Maitland, 7th Earl of Lauderdale
 1759-1760
oil on canvas
239 x 148.5 cm stretcher; 263.5 x 172.0 x 9.0 cm frame
Purchased with an anonymous gift fund for an 18th century portrait 1976
Jean-Marc Nattier 
Madame de La Porte
 1754
 oil on canvas
 80.8 x 64.1 approx original canvas; 81.7 x 65.4 cm stretcher; 111.0 x 94.5 x 10.0 cm frame
 Gift of William Bowmore OBE 1992

Nicolas de Largillierre
 Portrait of an officer
 circa 1714-circa 1715
oil on canvas
65.5 x 54.1 cm original canvas; 65.9 x 55.1 cm stretcher; 90.0 x 78.8 x 10.0 cm frame
Gift of James Fairfax AC 1995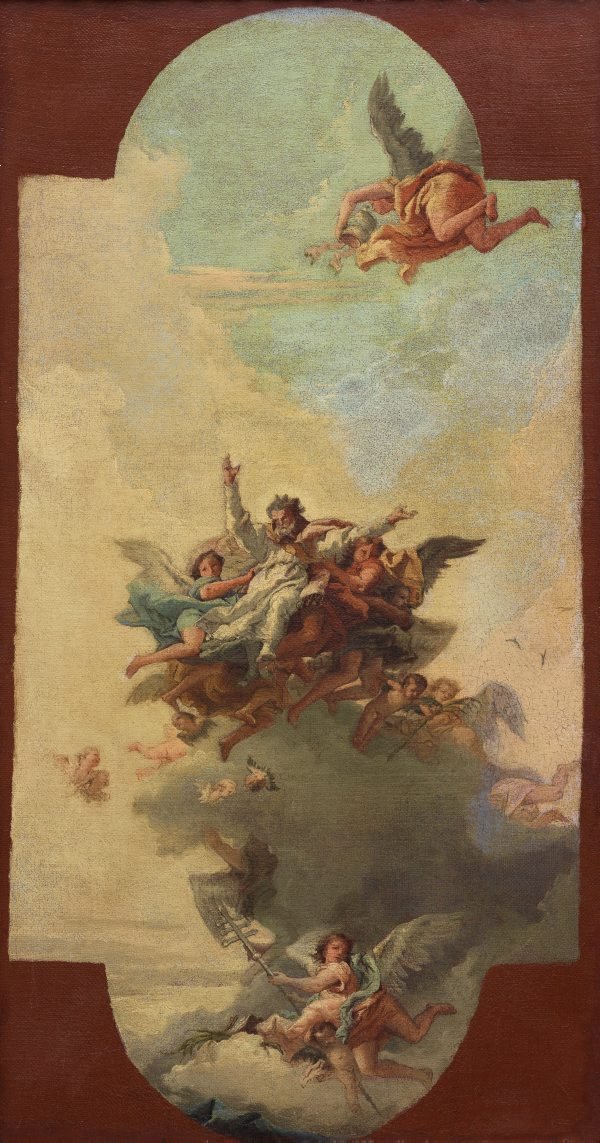 Giovanni Domenico Tiepolo
 The apotheosis of a pope and martyr 
circa 1780-1785
 oil on canvas
83.5 x 45.0 x 1.5 cm stretcher; 99.5 x 61.3 x 5.5 cm frame Gift of James Fairfax AC 1995

Canaletto
 The Piazza San Marco, Venice 1742-1746
oil on canvas
6 7.5 x 119.0 cm stretcher; 85.0 x 136.0 x 9.0 cm frame Gift of James Fairfax AC 1996