A 2018 exhibition will establish Thomas Cole as a major artist of the 19th century within a global context. The artist's most iconic works, including
The Oxbow
(1836) and his five-part series
The Course of Empire
(1834–36) will be presented for the first time as a direct outcome of his transatlantic career.
Consummate works by J.M.W. Turner and John Constable, among others, will reveal Cole's engagement with European art, while masterworks by Asher B. Durand and Frederic E. Church will demonstrate Cole's extraordinary legacy in establishing a school of 19th-century landscape art in America.
Thomas Cole's Journey: Atlantic Crossings
opens at the Metropolitan Museum of Art on January 30, 2018, and travels to the National Gallery London in June 2018.
With his work seldom seen outside the USA, this exhibition establishes British-born Cole (1801–1848) as a major global figure in 19th-century landscape art.
It also marks the first time that Cole's monumental cycle of paintings
The Course of Empire
(1833–36, New York Historical Society) has been shown in the UK, and provides a vivid new context for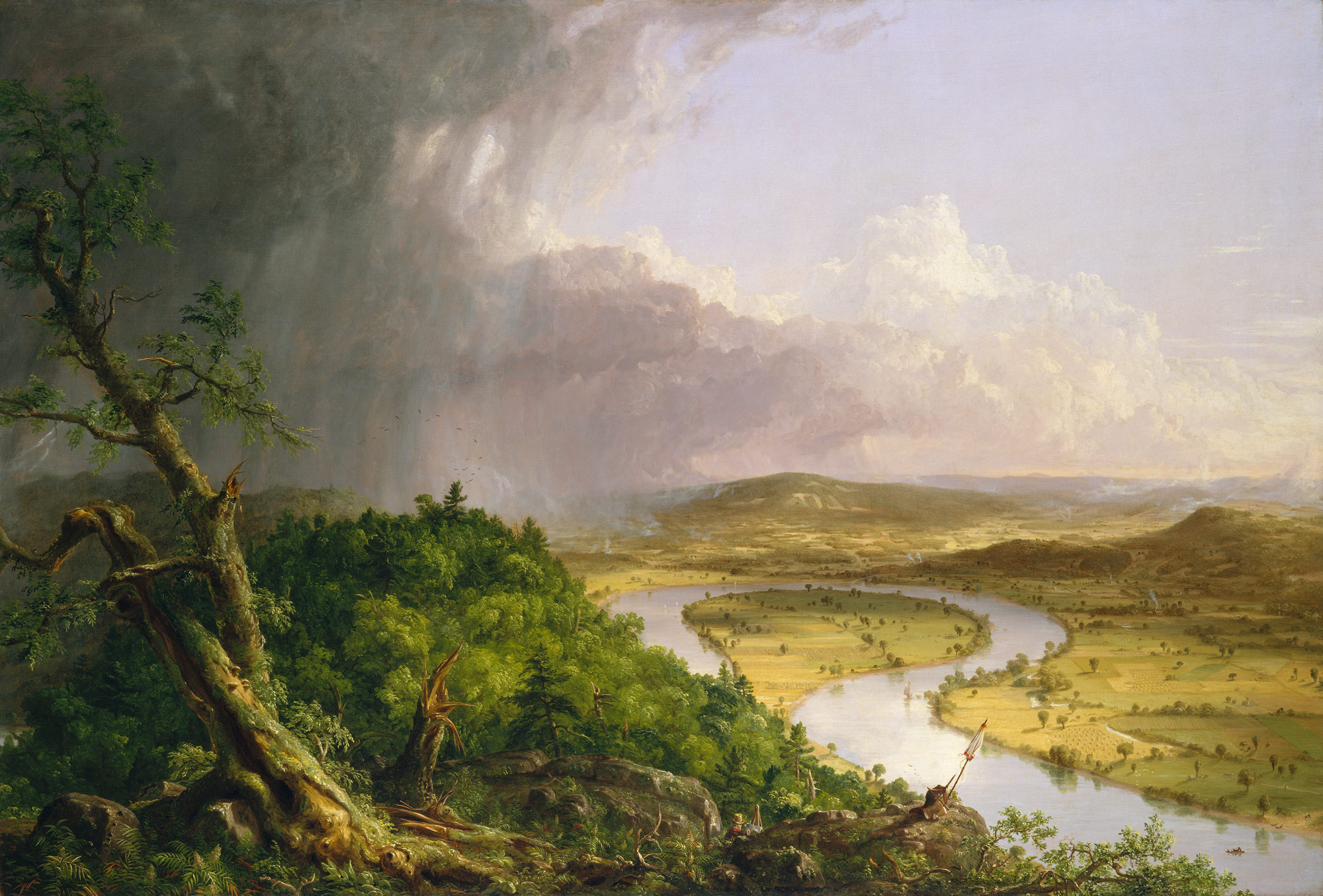 Cole's
The Oxbow
(1836, The Metropolitan Museum of Art); a founding masterpiece of American landscape painting
Thomas Cole's Journey
is curated by
Elizabeth Kornhauser,
Alice Pratt Brown Curator of American Paintings and Sculpture, Metropolitan Museum of Art,
Tim Barringer
, Paul Mellon Professor in the History of Art, Yale University, and
Christopher Riopelle
, Curator of Post 1800 Paintings, National Gallery, London.
The Course of Empire – The Savage State
;
The Course of Empire – The Arcadian or Pastoral State
;
The Course of Empire – The Consummation of Empire
;