In 1955, Alfred Barr brought one of Claude Monet's large
Water Lilies
panels into the collection of the Museum of Modern Art, in New York, at a time when these great "decorations," still in the studio in Giverny, were beginning to attract the attention of collectors and museums.
Monet was presented at that time as "a bridge between the naturalism of early Impressionism and the highly developed school of Abstract Art" in New York, with his
Water Lilies
seen in the context of Pollock's paintings, such as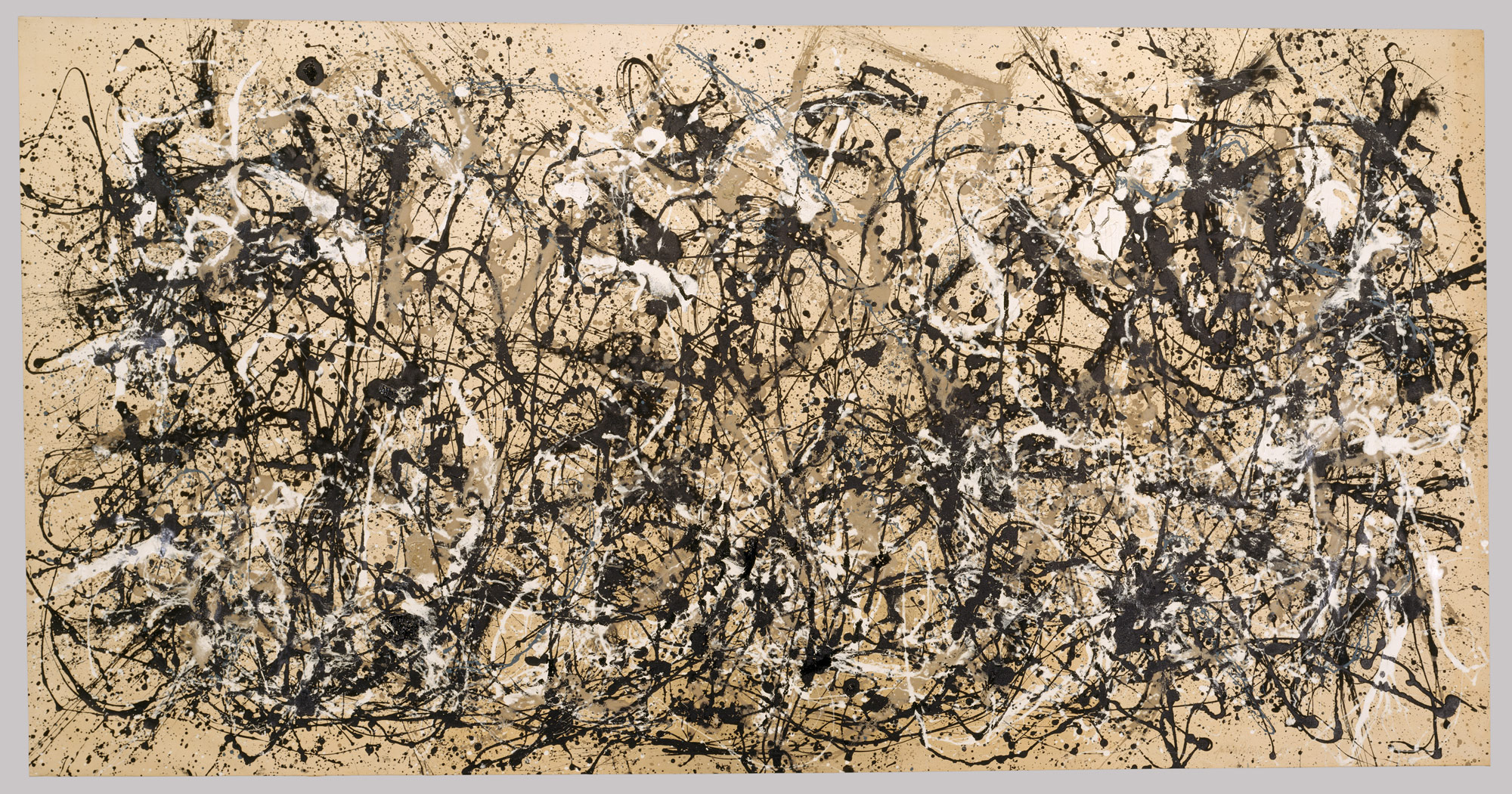 Autumn Rhythm
(number 30),
1950.
The reception of these later Monet works resonated with American Abstract Expression, then coming into the museum collections.
Claude Monet (1840-1926), "Blue Water Lilies," circa 1916-1919

(Paris, Musée d'Orsay © RMN-Grand Palais (Orsay Museum) / Hervé Lewandowski)
The exhibition
The Water Lilies: American Abstract Painting and the Last Monet
at the
Musée de l'Orangerie
in Paris, now though August 20, 2018, includes a selection of some of Monet's later works and around twenty major paintings by American artists. Shown with Monet's works are pieces by such artists as Jackson Pollock, Mark Rothko, Barnett Newman, Clyfford Still, Helen Frankenthaler, Morris Louis, Philip Guston, Joan Mitchell, Mark Tobey, Sam Francis, Jean-Paul Riopelle and Ellsworth Kelly.
Claude Monet (1840-1926), Weeping Willow, between 1920 and 1922 Oil on canvas. H. 1.1; W. 1 cm Paris, musée d'Orsay. Philippe Meyer donation, 2000 © RMN-Grand Palais (musée d'Orsay) / Adrien Didierjean
Detail of Claude Monet (1840-1926),
Weeping Willow
, between 1920 and 1922 Oil on canvas. H. 1.1; W. 1 cm Paris, musée d'Orsay. Philippe Meyer donation, 2000 © RMN-Grand Palais (musée d'Orsay) / Adrien Didierjean