Sotheby's will present three remarkable paintings by Claude Monet from an important American collection in its Evening Sale of Impressionist & Modern Art in New York on 4 November 2014. Created in the 1880s and '90s, the works trace the evolution of Monet's style as he challenged the limits of High Impressionism and experimented with an approach that would culminate in the Series Paintings of his later years.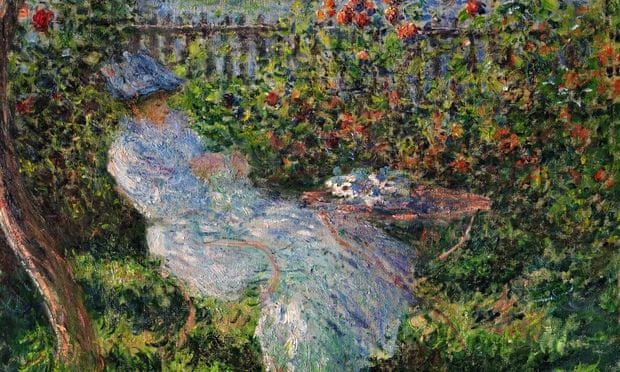 Alice Hoschedé au jardin Painted in 1881
 - Estimate $25/35 million
Monet painted Alice Hoschedé au jardin in 1881 as a new chapter of his life was unfolding. Seated among the flowers is Alice Hoschedé, the artist's 37-year-old lover and the wife of his close friend and patron Ernst Hoschedé. The composition is lavished with all of the hallmarks of a great Impressionist composition, with its vivid color palette, intermingling of the natural elements and interplay of light and shadow.
Monet himself selected Alice Hoschedé au jardin for exhibition in 1889. At the Monet-Rodin show that debuted at the Galerie Georges Petit in Paris, Monet selected one painting for each year of his career between 1864 and 1884, in addition to several more recent works – he chose the present painting to represent his work of 1881. The canvas entered the collection of Catholina Lambert of Patterson, New Jersey in 1891, making it one of the earliest Impressionist pictures to arrive in the United States.
Sous les Peupliers Painted in 1887 - Estimate $12/18 million
Monet's Sous les Peupliers is among the finest evocations of the French countryside that the artist painted in the 1880s. Its rich surface exemplifies the technical virtuosity Monet had achieved by the end of the decade. The idyllic agrarian subject matter of this work encapsulates the central focus of Monet's oeuvre towards the end of the 19

th

century: he divorced himself from painting urban scenes and the banlieue of Paris, and devoted himself fully to his beloved countryside, with it majestic avenues of poplar trees, canals and wheat fields.
Église de Vernon, soleil Painted in 1894 - Estimate $7/9 million
Eglise de Vernon, soleilis the crowning achievement from the artist's series of paintings depicting the tranquil town of Vernon, with its resplendent reflection in the nearby Seine. During the spring of 1894, Monet repeatedly addressed the theme of reflection in his paintings of the Seine. Starting with a few relatively simple views of the river at Port-Villez, before moving downstream to tackle the more varied riverbanks at Vernon, Monet devoted a large proportion of his output that year to the French countryside surrounding his home at Giverny.