Salvador Dali's 1962 painting Coeur-Sacré de Jésus is offered at
Bonhams Impressionist and Modern Art Sale, 22 June at Bonhams New Bond Street, London
.
Coeur-Sacré de Jésus
is estimated at £800,000-1,200,000.
Modeled with thoughtful academic technique,
Coeur-Sacré de Jésus
is an exceptional example of Dali's work from the period following his return to religion and classicism. The prevailing influence of the Renaissance Masters on Dali's Christ is evident, particularly that of Francisco de Zurbarán, whose realistic paintings of monks, nuns and martyrs featured strong contrasts in illumination.
The oil on canvas offers an insight into Dali's personal beliefs at the time. Dali's spiritual awakening, which was derided by the Surrealists with whom he had been closely associated in the 1920s and 30s, has been read as a desire for peace following the social and psychological dislocation stemming from the Spanish Civil War and World War II. The painting was the result of a commission from a devout Catholic philanthropist, American businessman Harry G. John. This allowed Dali to convey the sincerity of his renewed beliefs.
India Phillips, Bonhams Director of Impressionist and Modern Art said, "Salvador Dali's
Coeur-Sacré de Jésus
is a wonderful illustration of the artist's theory that heaven is to be found in the heart of the individual, attained through the very act of belief. Following on from the success of his
Figura de perfil (La Hermana Ana Maria)
in Bonhams recent Impressionist and Modern Art sale, we are delighted to offer another unique example of Dali's work, hailing again from a private collection in Spain and painted during such a significant period in his career."
Other highlights include: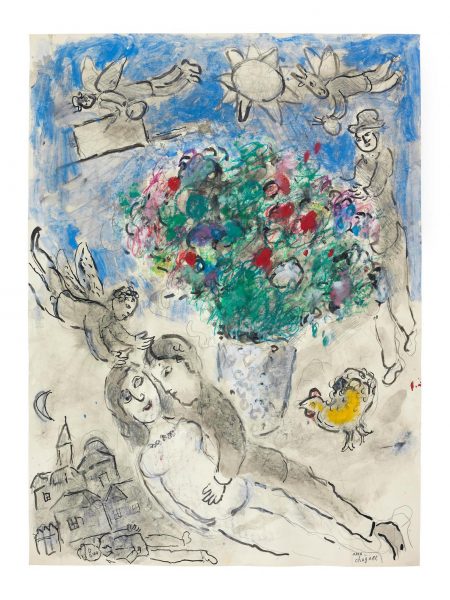 • A sublime manifestation of Marc Chagall's appreciation of youth, beauty, love and harmony, his painting
Repos au bouquet de fleurs
, circa 1980, is estimated at £250,000-350,000.
• Lovis Corinth's
Rosen und Flieder
, painted in Berlin in 1918, is estimated at £250,000-350,000.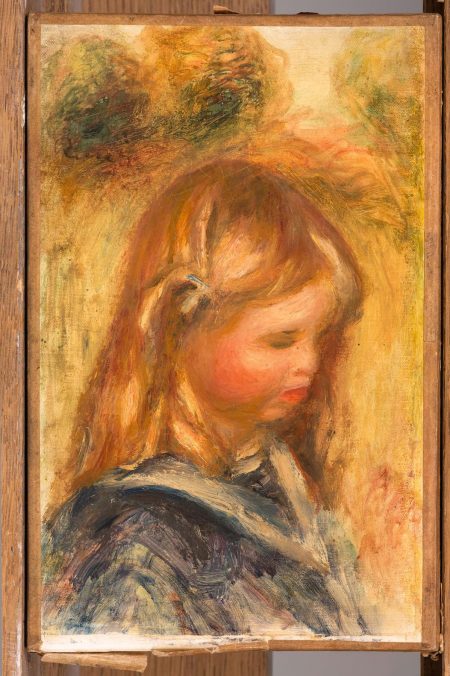 •
Tête d'enfant ou enfant à la marinière
by Pierre-Auguste Renoir is an intimate and informal depiction of children, including his young son Claude. Estimate £180,000-220,000.