Christie's Impressionist and Modern Art Evening Sale on 27 February will launch '20th Century at Christie's', a series of auctions that will take place in London from 20 February to 7 March 2018. Works from prestigious private collections will be offered, ranging from the structured still - lifes of Giorgio Morandi in 'The Eye of the Architect' to the early cubist composition of Georges Braque and Francis Picabia's playful collage in 'Abstraction Beyond Borders', a collection that traces the development of abstrac tion across Europe in the 20th C entury. These are complemented by works by Claude Monet , Théo Van Rysselberghe and Jan Toorop from The Triton Collection Foundation and a rare Oskar Kokoshka from the Rein old Collection.
Alongside leading masterpieces from the 20th Century, ranging from Kandinsky to Degas and from Derain to Picasso, the diversity of those developing a radical artistic language at this time is represented by artists including Kees Van Dongen, Georges Vantongerloo, František Kupka and Edvard Munch.
Leading highlights from the Evening Sale include
André Derain's Londres: la Tamise au pont de Westminster (1906 - 07, estimate: £6,000,000 - 9,000,000 ,
Pablo Picasso's late painting Mousquetaire et nu assis (1967, estimate: £12,000,000 - 18,000,000 ,
and Wassily Kandinsky's Studie für Landschaft (Dünaberg) (1910, estimate: £3,000,000 - 5,000,000 ,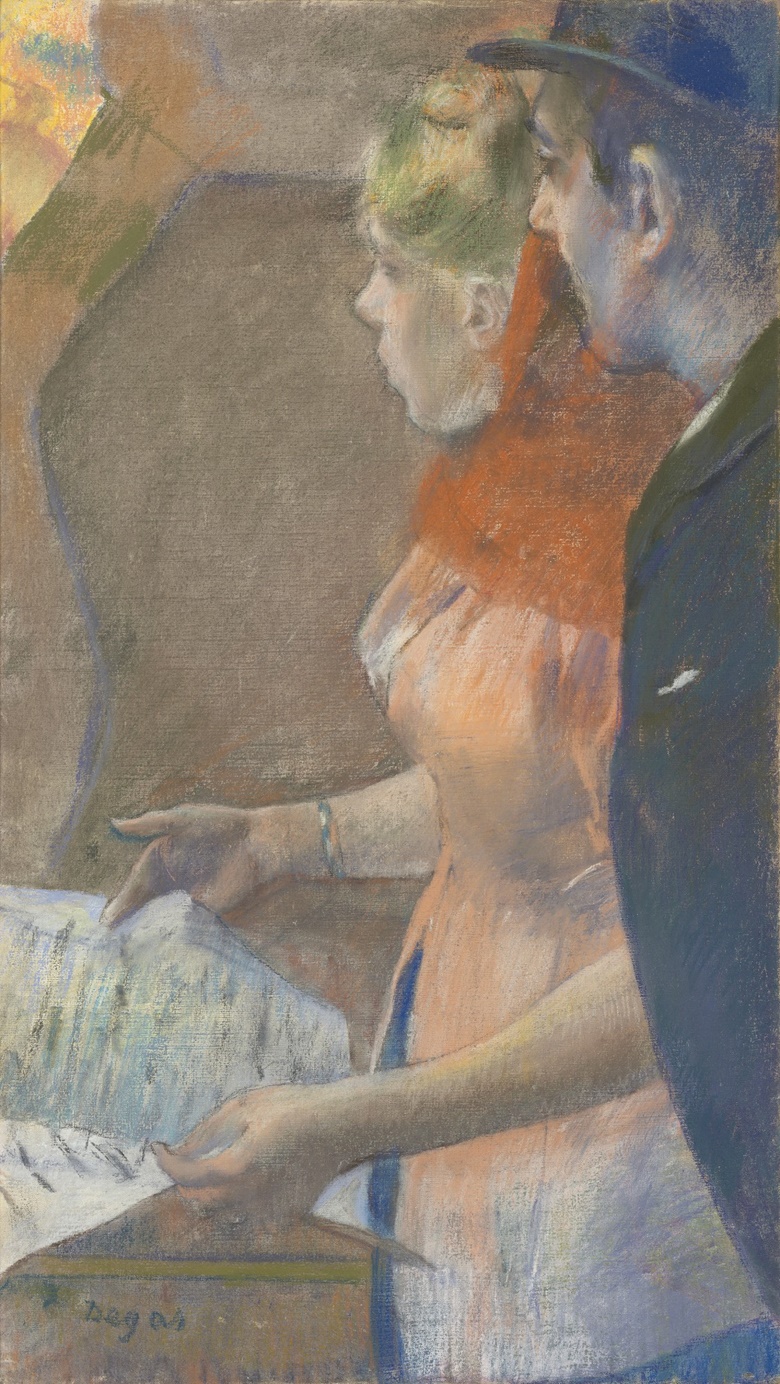 Alongside these are Edgar Degas's Dans les coulisses ( circa 1882 - 1885, estimate: £8,000,000 - 12,000,000 ),
Kees Van Dongen's La femme au collier - fond rouge (1905, estimate: £5,000,000 - 7,000,000 , illustrated above )
and two masterpieces by Claude Monet: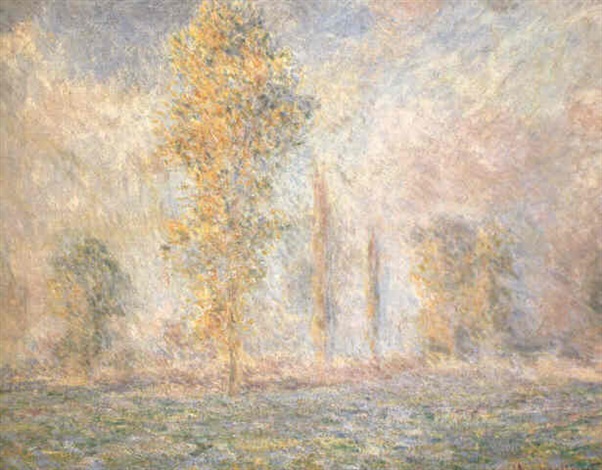 Prairie à Giverny (1885, estimate: £7,000,000 - 10,000,000)
and Pivoines (Peonies) (1887, estimate: £3,500,000 - 5,500,000).
The Triton Collection Foundation Claude Monet's Vétheuil (1879, estimate: £4,000,000 - 6,000,000 ) is being offered from the Triton Collection Foundation , whose extensive loan programme to over seventy museums globally has made public access a top priority . It dates from one of the most crucial turning points of Monet's career , where Monet embraced the landscape in its purest form, captu ring the ephemeral effects of light and atmosphere to create what many consider to be some of the finest works of his career.