Paul Strand was an ardent proponent of photogravure, a laborious form of printing from etched metal plates. He chose the process for his seminal 1940 portfolio Photographs of Mexico and, twenty-seven years later, reissued it as The Mexican Portfolio. Comprised of twenty images, the portfolio depicts the indigenous peoples, landscapes, architecture, and religious objects he encountered in Mexico in 1932–33. It was created at the suggestion of close friends, and satisfied his own wish to offer high quality art to a wide audience. He carefully supervised the printing of these gravures, and, for the 1940 edition, even recruited a group of friends to complete the final lacquering of the prints.
This exhibition includes all twenty gravure plates from the 1967 edition of The Mexican Portfolio, which are drawn from the collection of the Paul Strand Archive of Aperture Foundation. The images, seen alone or sequenced in a film-like narrative, are a celebration of the subjects' pride, dignity, and endurance, and are a clear testament to Strand's belief that the photogravure process is capable of yielding the finest results achievable in photographic printmaking.
Contents:
The exhibition consists of twenty images from The Mexican Portfolio as well as several Ned Scott photographs from the making of Strand's film Redes (The Wave). A DVD of Redes is included.
Images: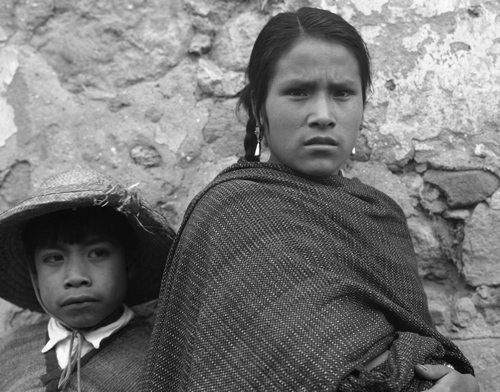 More images
Book:
Paul Strand in Mexico
11 3/8 x 12 7/8 in.
356 pages 435 tritone, four-color, and black-and-white images
Hardcover with DVD
Venues:
Bronx Museum of Art
1040 Grand Concourse
Bronx, NY
Friday, September 9, 2010–Sunday, January 2, 2011
Pensacola Museum of Art
407 South Jefferson Street
Pensacola, FL
Friday, January 28, 2011–Sunday, March 27, 2011
Bakersfield Museum of Art
1930 R Street
Bakersfield, CA
Thursday, September 13, 2012–Sunday, November 25, 2012
Art Museum of South Texas
1902 N. Shoreline Blvd.
Corpus Christi, TX
Thursday, September 12, 2013–Thursday, November 7, 2013