Clark Art Institute, Williamstown, Massachusetts
June 8–September 22, 2019

Kimbell Art Museum, Fort Worth, Texas
October 27, 2019–January 26, 2020

Over the course of his long career, Pierre-Auguste Renoir (French, 1841–1919) continually turned to the human figure for artistic inspiration. The body—particularly the nude—was the defining subject of Renoir's artistic practice, from his early days as a student copying the old masters in the Louvre to the early twentieth century, when his revolutionary style of painting inspired the masters of modernism.
In recognition of the centenary of Renoir's death, the Clark Art Institute and the Kimbell Art Museum present
Renoir: The Body, The Senses.
This daring exhibition is the first major exploration of Renoir's unceasing interest in the human form, and it reconsiders Renoir as a constantly evolving artist whose style moved from Realism into luminous Impressionism, culminating in the modern classicism of his last decades.
Co-organized by Esther Bell, Martha and Robert Lipp Chief Curator at the Clark, and George T.M. Shackelford, Deputy Director at the Kimbell, the exhibition will be on view at the Clark in Williamstown, Massachusetts June 8–September 22, 2019 and at the Kimbell in Fort Worth, Texas October 27, 2019–January 26, 2020.
Renoir: The Body, The Senses
includes some seventy paintings, drawings, pastels, and sculptures by the artist as well as works by his predecessors, contemporaries, and followers. An international roster of exceptional loans including
Pierre Auguste Renoir (1841-1919)
The Boy with the Cat
1868
Oil on canvas
H. 123; W. 66 cm
© RMN-Grand Palais (Musée d'Orsay) / René-Gabriel Ojéda
Boy with a Cat
(1868, Musée d'Orsay);
Study: Torso, Effect of Sun
(c. 1876, Musée d'Orsay);
Seated Bather
(c. 1883–1884, Fogg Museum, Harvard Art Museums);
Pierre-Auguste Renoir (1841-1919)
The Bathers
Circa 1918-1919
Oil on canvas
H. 110; W. 160 cm
© RMN-Grand Palais (Musée d'Orsay) / Hervé Lewandowski
and
The Bathers
(1918–19, Musée d'Orsay),
as well as major contributions from the Clark's renowned collection of the artist's work: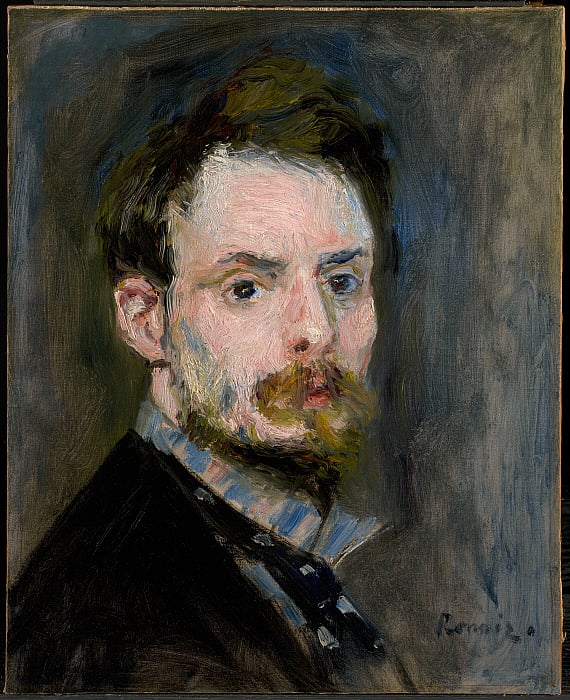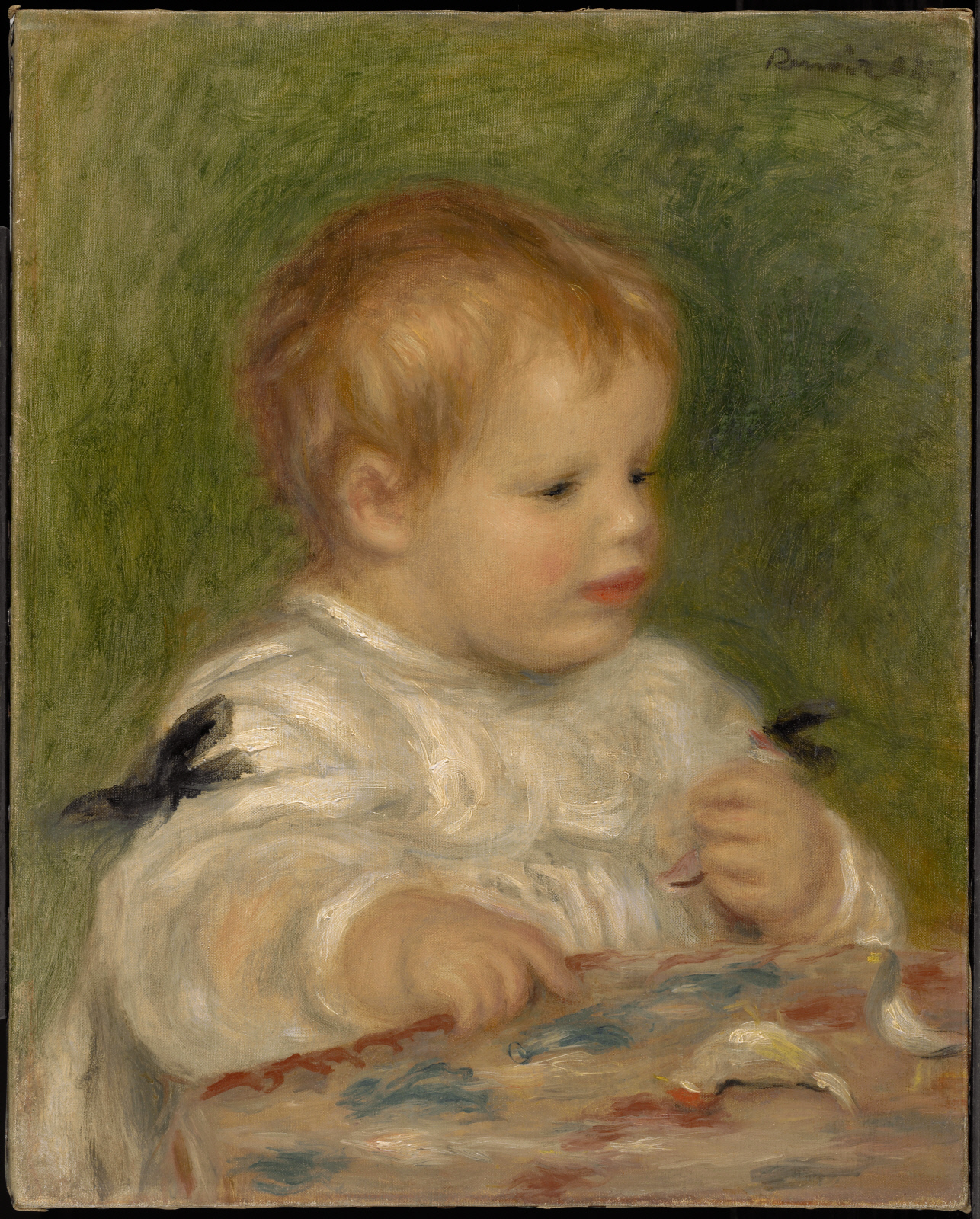 survey the breadth of Renoir's career.
Renoir's respect for tradition will be demonstrated by comparison with such paintings as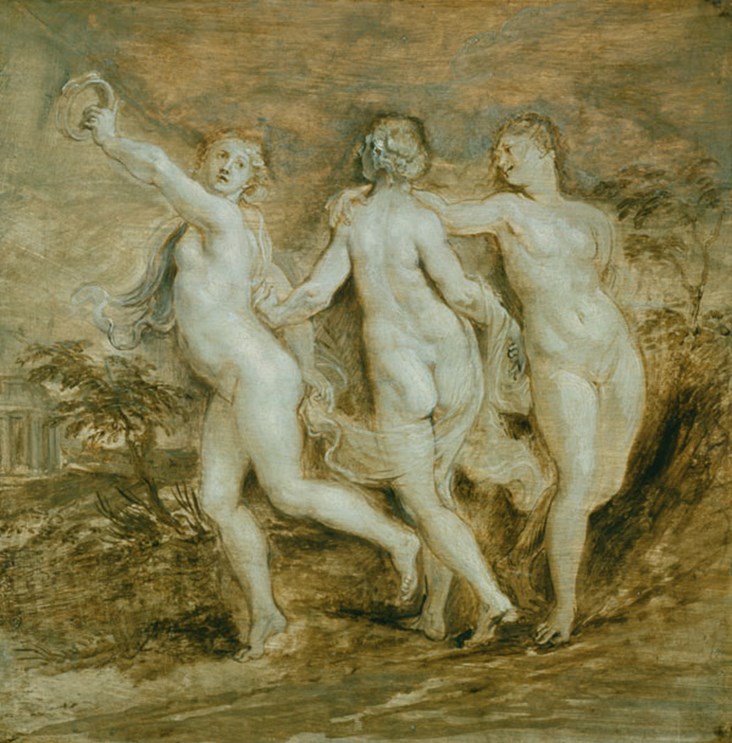 The Three Graces
(Peter Paul Rubens, c. 1636, Dulwich Picture Gallery),
Andromeda
(Eugène Delacroix, 1852, Museum of Fine Arts, Houston)
,
and
The
Repose
(Camille Corot, 1860, reworked c. 1865/70, National Gallery of Art).
His distinct approach to the subject of bathers will be underscored in a comparison of works such as
his
Bathers Playing with a Crab
(c. 1897, Cleveland Art Museum)
and
The Bathers
(Edgar Degas, c. 1895, Art Institute of Chicago).
Renoir's profound influence on future generations will be seen in Pablo Picasso's
Nude Combing Her Hair
(1906, Kimbell Art Museum), among others.
"Our exhibition will survey Renoir's long career through the lens of the single subject that defines his legacy," said Bell. "It's the subject that most compellingly demonstrates how truly radical—and so often brilliant—he was."
The exhibition investigates a number of themes central to today's consideration of Renoir's art, chief among them his engagement with the long tradition of the female nude as depicted in antique sculpture, in painting since the Renaissance, and as espoused, in his time, by the École des Beaux-Arts. Further themes include the concept of the female body and the male gaze in the nineteenth century; Impressionist figure painting and the effects of light on flesh; Renoir's talent as a draftsman; the relationship between Renoir's treatment of the body and that of such contemporaries as Gustave Courbet, Edgar Degas, and Paul Cézanne; and his late—still much debated—paintings and sculpture, works that inspired the next generation of modern artists.
"One hundred years after his death, Renoir still courts controversy," said Shackelford. "We expect today's audiences will be both inspired and challenged by the magnificent images of the nude that we're bringing together in
Renoir: The Body, The Senses
—and we're looking forward to a lively discussion."
The artist's critical reception—then and now—is explored in the exhibition and in the accompanying catalogue. During his lifetime, Renoir was idolized by artists including Pablo Picasso, Pierre Bonnard, and Henri Matisse, as well as renowned collectors Gertrude and Leo Stein, Josse and Gaston Bernheim-Jeune, Albert Barnes, and Sterling and Francine Clark. But he also experienced brutal criticism. In 1876, critic Albert Wolff wrote in
Le Figaro,
"Would someone kindly explain to M. Renoir that a woman's torso is not a mass of decomposing flesh with the green and purplish blotches that indicate a state of complete putrefaction in a corpse..."—referring to
Study: Torso, Effect of Sun,
now regarded as one of the high points of Impressionism. Today, Renoir remains a polarizing figure worthy of scholarly investigation, unabashed contemplation, and reconsideration by contemporary audiences.
In an interview conducted for the exhibition catalogue, contemporary artist Lisa Yuskavage, whose work prominently features the female nude, discusses why Renoir endures as an artist worthy of continued examination. "…Renoir doesn't impress everyone. And yet he persists. I really do think that the serious conundrum is
why
. I think that is a worthwhile thing to try to understand. What is it that makes his work persist? It's not just because a lot of people like it. I think the answer really lies in understanding
who
has loved it."
Catalogue
The companion catalogue
(Yale University Press) also features essays from leading scholars of nineteenth-century painting, such as Colin B. Bailey, Director of the Morgan Library & Museum; Esther Bell; George T.M. Shackelford; Nicole Myers, the Lillian and James H. Clark Curator of Painting and Sculpture at the Dallas Museum of Art; Martha Lucy, Deputy Director of Research, Interpretation and Education at the Barnes Foundation; and Sylvie Patry, Deputy Director of the Musée d'Orsay. Yuskavage's reflections on Renoir are included in a lively discussion with Alison de Lima Greene, the Isabel Brown Wilson Curator of Modern and Contemporary Art at the Museum of Fine Arts, Houston, exploring the depiction of the body in relation to twenty-first-century feminist dialogue.