The Blanton Museum of Art at The University of Texas at Austin presented Turner to Monet: Masterpieces from The Walters Art Museum from October 2, 2010 – January 2, 2011. This selection of forty nineteenth-century paintings included works from Impressionist artists Claude Monet, Camille Pissarro, Édouard Manet and Edgar Degas, as well as British and American masters J.M.W. Turner, Gilbert Stuart and Asher B. Durand, among others.
Selected by former Walters curator Eik Kahng for their art historical significance and fine quality, these paintings provided examples of the various artistic schools and movements of nineteenth century painting in Western Europe and the United States.
Highlights included:
J.A.D. Ingres' neoclassical rendering of
Oedipus and the Sphinx
(1864)
and Eugène Delacroix's
Christ on the Sea of Galilee
(1854),
as well as Monet's
Springtime
(1872)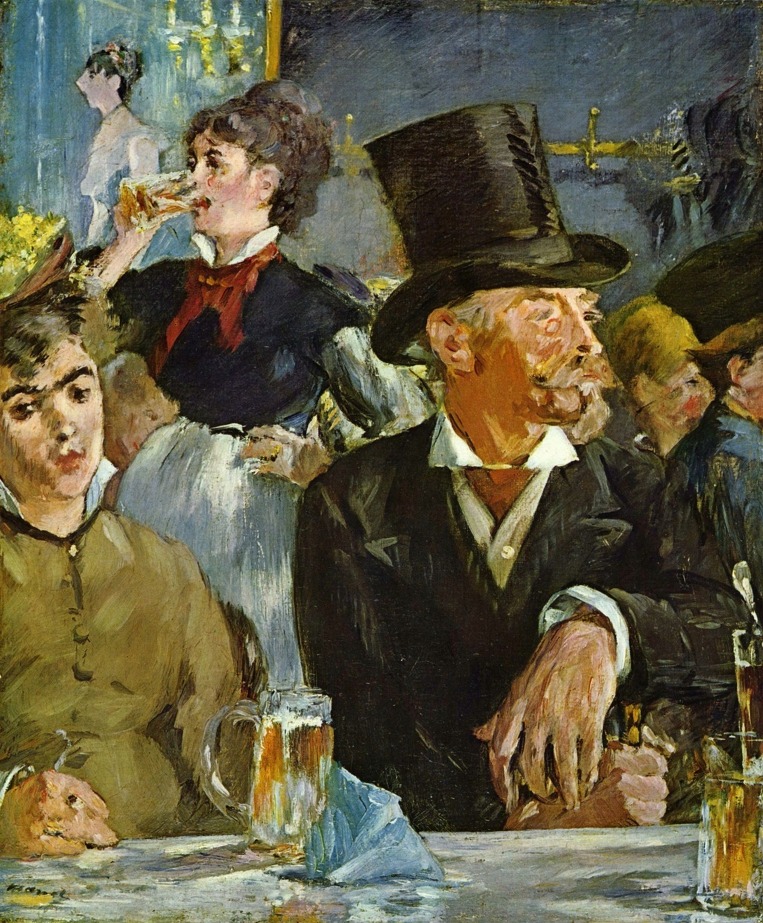 and Manet's fascinating
Café-Concert
(1879).
The dialogue between the academic and avant-garde was further explored in
Jean Louis Ernest Meissonier's
1814
(1862),
a jewel-like portrait of Napoleon on horseback,
and Mariano Fortuny's astonishing satirical portrait of a clergyman – likely an inspiration for Francis Bacon's pope paintings. While each work is deeply satisfying on its own, together they make an exhibition that captures well the historical breadth and depth of The Walters collection and of nineteenth-century painting.
Also included in the exhibition:
Rosa Bonheur
Ploughing Scene, 1854
Oil on canvas
31 ®ˆ x 43 ®˙ x 5 5/8 in. (80.01 x 111.13 x 14.29 cm)
Mariano José Maria Bernardo Fortuny y Carbó
Arab Fantasia
, 1866-67
Oil on panel
33 ®˘ x 39 ®˙ x 5 ®˘ in. (84.5 x 101 x 13.3 cm)
Jules Adolphe Aimé Louis Breton
Returning from the Fields, 1871
Oil on canvas
42 ®˘ x 56 x 6 ®˙ in., 100 lb. (107.32 x 142.24 x 17.15 cm, 45.4 kg)
Thomas Couture
Lawyer Going to Court, 1860
Oil on canvas
26 ®˙ x 30 x 4 ®˙ in. (67.9 x 76.2 x 12.1 cm)
Charles-François Daubigny
The Coming Storm, Early Spring, 1874
Oil on panel
31 1/8 x 40 5/8 x 4 ®˙ in. (79.06 x 103.19 x 12.07 cm)
Edgar Degas
Before the Race, 1882-84
Oil on wood
22 ®˙ x 26 1/8 x 4 ®˘ in. (57.79 x 66.36 x 10.8 cm)
Asher Brown Durand
The Catskills, 1859
Oil on canvas
62 ®ˆ x 50 ®ˆ in. (158.8 x 128.3 cm)
Edouard Manet
At the Café, ca. 1879
Oil on canvas
26 x 23 x 3 in. (66 x 58.4 x 7.6 cm)
John Everett Millais
News from Home, 1856-57
Oil on panel
27 x 23 4 5/16 in. (68.6 x 58.4 x 11 cm)
Jean-François Millet
The Potato Harvest, 1855
Oil on canvas
37 x 41 ®˙ x 5 ®ˆ in. (94 x 106 x 14 cm)
Jean-François Millet
The Goose Girl, 1863
Oil on canvas
22 1/8 x 26 ®˘ x 4 ®ˆ in., 25 lb. (56.2 x 66.68 x 11.43 cm, 11.3 kg)
Claude Monet
Windmills Near Zaandam, 1871
Oil on canvas
29 x 42 ®ˆ x 4 in. (73.7 x 108 x 10.2 cm)
Rembrandt Peale
Portrait of Dr. Meer, 1795
Oil on canvas
29 x 24 ®ˆ in. (73.66 x 62.23 cm
Camille Pissarro
Route to Versailles, Louveciennes, 1869
Oil on canvas
24 x 28 x 4 ®ˆ in. (61 x 71.1 x 11.4 cm)
Camille Pissarro
The Church at Eragny, 1884
Oil on canvas
34 ®ˆ x 30 x 3 ®ˆ in. (87.6 x 76.2 x 8.9 cm)
Théodore Rousseau
A Swamp in the Landes, 1884
Oil on panel
30 1/8 x 36 x 6 1/8 in. (76.52 x 91.44 x 15.56 cm)
Alfred Sisley
The Terrace at Saint-Germain, Spain, 1875
Oil on canvas
42 ®˘ x 53 ®˙ x 6 ®˙ in., 80 lb. (107.32 x 136.53 x 17.15 cm, 36.3 kg)
Alfred Sisley
View of St. Mammès, ca. 1880
Oil on canvas
31 ®ˆ x 39 x 4 ®ˆ in. (80 x 99.1 x 11.4 cm)
Joseph Mallord William Turner
Raby Castle, the Seat of the Earl of Darlington, 1817
Oil on canvas
61 ®˙ x 85 ®ˆ x 7 in. (156.85 x 217.17 x 17.78 cm)