The Amon Carter Museum of American Art
(3501 Camp Bowie Boulevard Fort Worth, TX 76107-2695, 817.738.1933) presents four masterworks by John Singer Sargent (1856–1925), the preeminent expatriate painter of the late 19th century. In
Sargent's Youthful Genius: Paintings from the Clark,
four renowned works from the Sterling and Francine Clark Art Institute will travel to Texas for the first time. The exhibition is on view through June 17; admission is free.
Fumée d'Ambre Gr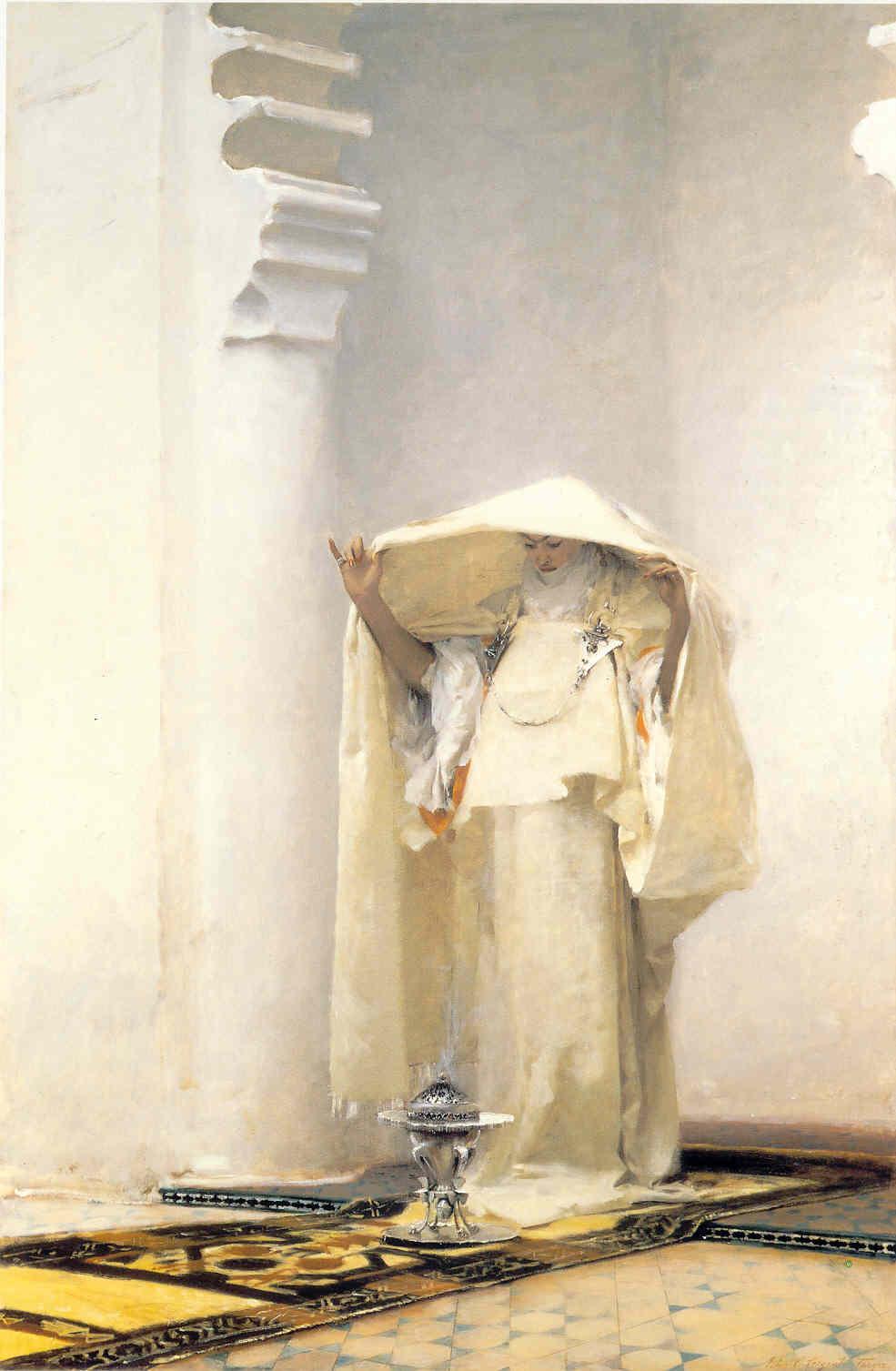 is (Smoke of Ambergris)
Sargent's legendary canvas
Fumée d'Ambre Gris (Smoke of Ambergris)
is among the four works in the exhibition. Created in 1880, this magnificent oil on canvas stands among the most remarkable of all the artist's paintings, highly prized for its ambiguous narrative and exquisite color scheme of cream on white.
The exhibition also includes a.
Portrait of Carolus-Duran
(1879), Sargent's spirited portrait of his Parisian art instructor Carolus-Duran (1837–1917),
as well two entrancing scenes from Sargent's excursions to Italy,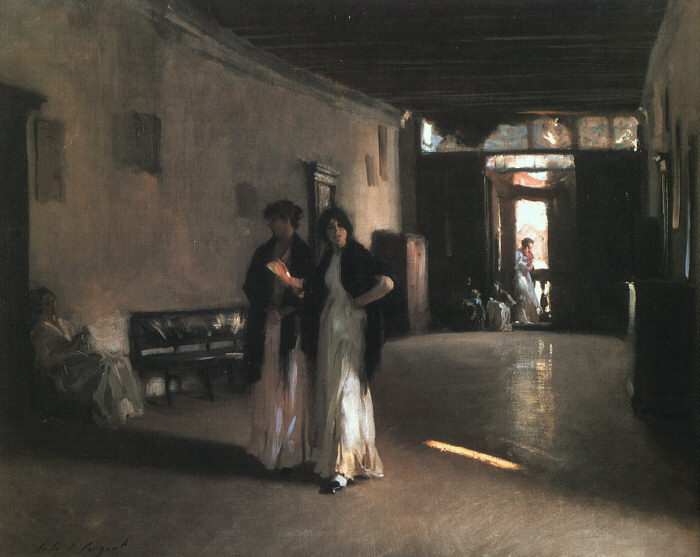 b.
A Venetian Interior
(1880–82) and
c.
A Street in Venice
(1880–82).
"All four paintings display an informality and unconventional lack of finish, forecasting Sargent's emergence as a modern painter," says Rebecca Lawton, curator of paintings and sculpture at the Amon Carter. "Together, they also offer profound insight into the development of Sargent's singular talent between 1879 and 1882, before he reached the age of 30."
In 1910, Robert Sterling Clark—entrepreneur, soldier, explorer and an heir to the Singer sewing machine fortune—settled in Paris and began collecting works of art, an interest he inherited from his parents. When he married Francine Clary in 1919, she joined him in what became a shared, lifelong passion.
The Clarks' collection grew exponentially over the ensuing years. Following World War II, they worked to establish a public museum to house their holdings, and in 1955 the Sterling and Francine Clark Art Institute opened in Williamstown, Mass. The Clarks possessed a discerning eye for collecting, and many of the works they accumulated are today iconic.
"It's a true honor for us to exhibit these tremendous works amongst our collection," says Andrew Walker, director. "Sargent was one of the most influential American artists living and working abroad in the 19th century, and these four works are among his best, defining his 'youthful genius.' We encourage our visitors to take advantage of this unique opportunity to see these paintings; they are spectacular."