"
African American Masters: Highlights from the Smithsonian American Art Museum,
" a traveling exhibition opened April 1, 2003 at the New-York Historical Society in New York City. It featured 61 paintings, sculptures and photographs from the museum's collection.
Twentieth-century masters in the exhibition included Richmond Barthé, Romare Bearden, William H. Johnson, Loïs Mailou Jones, Jacob Lawrence, Gordon Parks and Renée Stout, among others. The artists featured in this exhibition demonstrated their command of mainstream artistic traditions while exploring their dual cultural heritage.
"The Smithsonian American Art Museum was at the forefront of collecting, studying and preserving works by African American artists," said Elizabeth Broun, the museum's Margaret and Terry Stent Director. "We're proud to have such a rich collection that represents several hundred artists, and we're delighted to share a selection of the very finest artworks with communities across the United States."
No single style or approach can define African American art. The artists in "African American Masters" reveal a complex mingling of influences and experiences—including historical events, political issues, spirituality, music and folklore, as well as personal vision. The Smithsonian American Art Museum began acquiring work by African American artists in the 1960s, some in-depth such as William H. Johnson and Alma Thomas. This exhibition is a sampling of these works—not a comprehensive survey of them—selected from approximately 2,000 artworks by African Americans now in the museum's collection that give insight into the story of America in the 20th century.
Horace Pippin's "
Old Black Joe
" (1943) is an interpretation of plantation life and the lot of African American slaves. Pennsylvanian Pippin derived this image and its title from Stephen Foster's Civil War-era ballad of the same name, conveying the sense of loss that also haunts the ballad's lyrics. Primarily self-taught, Pippin's engaging narrative style led to national acclaim.
In 1930, Loïs Mailou Jones joined the fine arts faculty at Howard University in Washington, D.C. where she taught for 47 years. She painted
"
Les Fétiches
"" (1938) while on sabbatical in Paris in the 1930s, her first major painting to explore African themes. Jones' art developed throughout her long career, moving from landscapes and colorful street scenes to works that were influenced by her African American heritage.
American music inspired many artists in the exhibition. In Romare Bearden's "
Empress of the Blues
"" (1974), swaying musicians back up the mesmerizing soloist Bessie Smith. Shifting planes of colored paper and magazine cutouts create staccato patterns and rhythms, creating their own visual music. Bearden saw legendary singer and songwriter Smith, who earned the title "Empress of the Blues," perform in Harlem where he grew up. She was one of the biggest stars of the 1920s and was popular with both black and white audiences.
William H. Johnson, who studied in New York City and Paris, changed from impressionism to a flat, consciously naïve style in the late 1930s, when he began to focus on African American subjects. In "
Cafe
" (about 1939–1940), Johnson used modernist flat colorful forms in a humorous portrayal of a couple in a Harlem cafe. Below the table, human and wooden legs are tangled together, while above, the smartly dressed woman holds tightly to her date, who looks away.
Augusta Savage is one of many artists in this exhibition who came to prominence during the Harlem Renaissance. In her painted plaster bust "
Gamin
" (about 1929), Savage convincingly captures the rebellious nature of a young man, reputedly her teen-age nephew, Ellis Ford, who lived in Harlem. It is one of several surviving plasters of the life-size bronze that is among Savage's best-known works.
At a time when many artists were concerned with social commentary, William E. Artis sought to reveal the universal beauty of the human form. Artis usually worked in clay, so his marble bust "
Untitled
" (about 1946) is one of his few ventures into stone carving. The idealized head of a young woman is a lively play of geometric and abstract patterns, a cylinder for her neck, alternating triangles and ovals for her facial features. The large ovals of her eyes recall ancient African sculptures, while the polished marble evokes classical Greek sculpture.
In Jacob Lawrence's "
The Library
"" (1960), figures engrossed in reading are situated in his characteristically flattened space. Lawrence's library view evokes his childhood experiences when he frequently visited the 135th Street Public Library in Harlem.
Bob Thompson's "
Descent from the Cross
"" (1963) combines Christian religious imagery and fantasy in an expressive and highly personal painting. Accents of color punctuate the composition moving the eye across the painting's surface.
Sam Gilliam has advanced the innovations associated with the Washington Color School. During the late 1970s, he began cutting and rearranging geometric shapes from thickly painted canvases. The shifting irregular patterns in these randomly patterned canvases resemble those found in African American "crazy quilts." In "
"Open Cylinder
"" (1979), thrusting verticals covered with rectangles and arched forms suggest a pillar that has been shattered, its shards now resting side-by-side.
Portraits and documentary images have dominated the subject matter of modern black photographers, including James VanDerZee, Roy DeCarava, Gordon Parks and Robert McNeill. McNeill's 1938 photograph "New Car (South Richmond, Virginia)" from the project The Negro in Virginia, gives us a slice-of-life image. A native of Washington, D.C., McNeill created this photograph while working for the Works Progress Administration during the Depression. This lighthearted scene of young men admiring a new car emphasizes shared moments of rare success at a time when economic distress was common for most.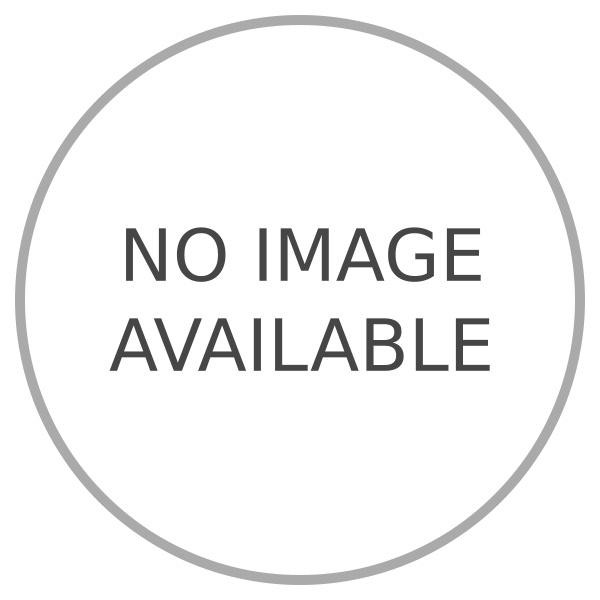 Allan Rohan Crite tapped into the social milieu of his community. "
Sunlight and Shadow
" (1941) is one of about two dozen paintings Crite created for the government's art projects during the Depression, in which he documented the people and architecture in his Roxbury, Mass. neighborhood. The scene reminds the viewer of the importance of extended families in African American communities.
Purvis Young's images are inspired by personal visions and the culturally rich environment of the Overtown neighborhood in Miami that is home to many Haitian and Cuban immigrants. In "
Untitled
" (about 1988), the spirited horses that dominate the composition seem capable of flight, one actually winged, while the figures are isolated and trapped in box-like cells, seemingly unaware that the horses and truck offer an escape from the maze. Young's message is powerful—a way out can exist in the midst of turmoil and struggle.
To accompany the exhibition, the Smithsonian American Art Museum co-published with Harry N. Abrams Inc. a lavishly illustrated souvenir book, "
African American Masters: Highlights from the Smithsonian American Art Museum
," written by Gwen Everett, adjunct professor of art history at Howard University and the Corcoran College of Art and Design. The book features 52 color illustrations and brief discussions of the individual artworks in the exhibition.